Chronicle #16 - CD Shoot - Review

256 Posts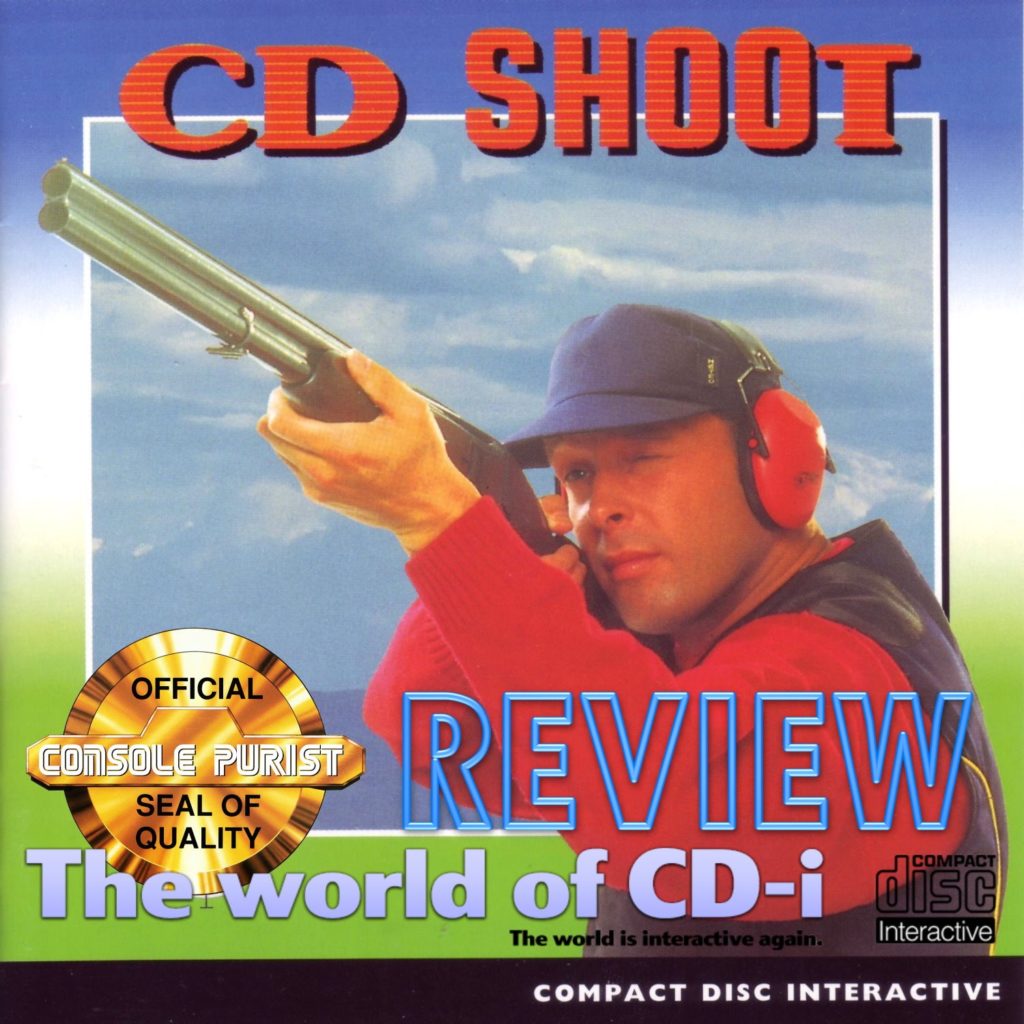 The World of CD-i Chronicle #16
I decided to review this game because it remind me good days back in the mid 90's, while playing in Paris with my 2 best friends. I was the only one of all my friends with a CD-i, so many of them used to visit me just to play some games. CD Shoot was one of our favorite at that time because we all could play alternatively.
SOME HISTORY:
CD Shoot is a shooting sport game also called Ball, Trap created by Eaglevision back in 1992, so a very early game after the European launch.
THE GAME:
This is a really, really, really, basic game. Don't expect to much form this game...
Aim and shoot, simple...
You can choose from one of the 8 different languages that are:
Dutch, English, French, Deutsche, Japanese, Italian, Spanish or Portuguese.
Then you will be asked to choose the controller you are using for the game. Choose between:
Tracker Ball, Remote Controller, Mouse and Roller Controller.
It is also possible to play with the Peacekeeper Gun, but it is not possible to calibrate it as at that time, the gun wasn't yet available.
After this screen, you will be able to Play, Get an Explanation of the game listening to a voice or Exit.
Choose the difficulty level:
Beginner, Intermediate or Advanced.
And Choose the up to 5 players! This is a cool feature!
Then Choose the Game Mode between:
Sporting, Olympic Trap, Balltrap and English Skeet.
Each one of them will always give you 25 targets to shoot, the mode will define from where the target are launched.
I will play a 5 player game so you can view how it is.
Each player play alternatively after one target each.
You can see who is playing looking at the bottom left side, the player number is shown on the table.
Each player will also have a different hat color.
At the right lower side, the table will show the 5 first targets.
A X is as a hit target, a - is a missed target.
By clicking on the green icon at the middle of the bottom table, you will check your position on the field, and clicking on the circular white and gold one, you will see the result table.
To exit the game, choose the golden icon at the right side.
To launch the target, press any button, you will listen your character say "Pool", and in a multiplayer mode, each player will have a different voice.
When you are moving the cursor, the character will always follow it, turning left, right, up and down.
If you hit the target right in the middle, and not to far away, you will see a blast!
The shooting sound is very good and clear.
At the end of 25 targets each, the final table will automatically appear to show the results and the winner.
The game finishes here and you can start again... simple... very simple...
Other information:
– Up to 5 player.
– No Digital Video Cartridge required.
– Gamepad, mouse, tracker ball or roller controller recommended.
CD-i Emulator Compatibility:
Working – No issues.
Good Points:
– Up to 5 player alternatively.
– Realistic environment.
– 8 languages.
– 4 different game modes.
Bad Points:
– No Music.
– No possibility to calibrate the Peacekeeper Gun.
– No introduction video.
– Easily boring.
EVALUATION:
Graphics 8/10
Music 2/10
Gameplay 7/10
TOTAL 6/10
Find all the Chronicles at http://www.theworldofcdi.com
Contact: omegalfa@theworldofcdi.com
Twitter: @omegalfapt
Written by omegalfa, © 22/05/2020
Click for thumbs down.
0
Click for thumbs up.
0
Last edited on 22/05/2020, 20:34 by

omegalfa

·
#1
Omegalfa The World of CD-i Team Admin