Huge congratulations to our member RetroChris who has claimed the winning prize for completing Nobelia in the quickest time, collecting all 7 gold coins on the way!
Alan_CDiZone caught up with Chris recently, to ask him about his achievement, his prize, and his love of Philips CD-i.
Alan: What are your thoughts on Nobelia as a whole, your favourite aspects of it, things you found most difficult (without giving anything away of course in terms of solutions 🙂)?
Chris: Since Philips pulled the plug on the CD-i back in 1997, we as long-suffering fans were given a final few titles that were worth playing such as Solar Crusade and Tetsuo Gaiden . Although we've had some new releases since then, when the Nobelia demo was released, I knew I was playing something of real quality.  Buying the full version was a no brainer and even at that point of pre-ordering it I was wondering about the physical quality of the game case etc.  A few weeks later the post arrived and when I opened it up I was absolutely amazed with just how high quality the whole packaging was and couldn't wait to play it.  I went straight upstairs to the retro room and settled down to play the first CD-i game I had been excited about playing for what must be 24 years….ish.  The graphics are great, the soundtrack is bang on and the challenge was good enough to keep me glued to the game until I collected all the gold coins the game had to offer and with the announcement that TwBurn would be giving away a special prize to the person who collected the gold coins the quickest I was pleased to submit my time to him with the screenshots of the gold coins' collection.  What a game!
Alan: How long have you collected for CD-i?

Chris: I have been collecting CD-i since 1994.  My parents bought us a CD-i after seeing 'Palm Springs Open' in Dixons and our package was the 450 with DV complete with Tennis, 7th Guest and Palm Springs Open.  I'm still collecting now in 2022 and must have over 500 titles now including the films and reference disks.
Alan: Did you enter any CD-i magazine competitions and did you win any? And/or did you ever apply to appear on Gamesmaster, to win a coveted Golden Joystick?

Chris: No I never entered any competitions back in the day to be honest.  Although would love to win a Golden Joystick! I've been doing well on the CD-i version of Tetris lately so perhaps Gamesmaster could honour my commitment with one 🤣
Alan: What prize did you win for being the first to complete Nobelia? 🙂 And what was your completion time?

Chris: I won a signed copy of the game and on top of that TwBurn sent me some amazing Nobelia models that were hand made by his girlfriend – something very cool that I will cherish. (TwBurn describes the prize as "clay figurines of the protagonist, coin and a bomb – each beautifully modelled by my talented girlfriend").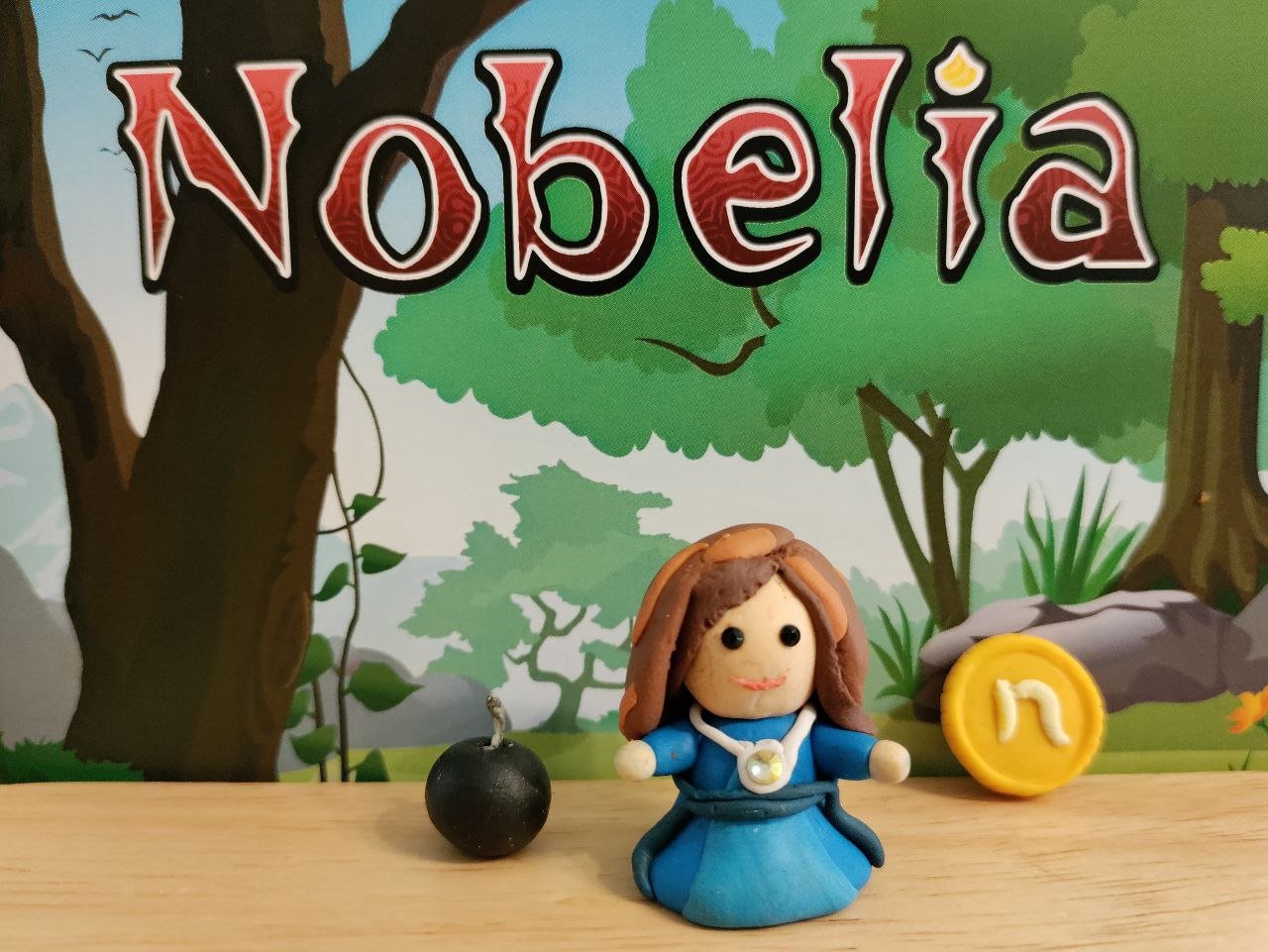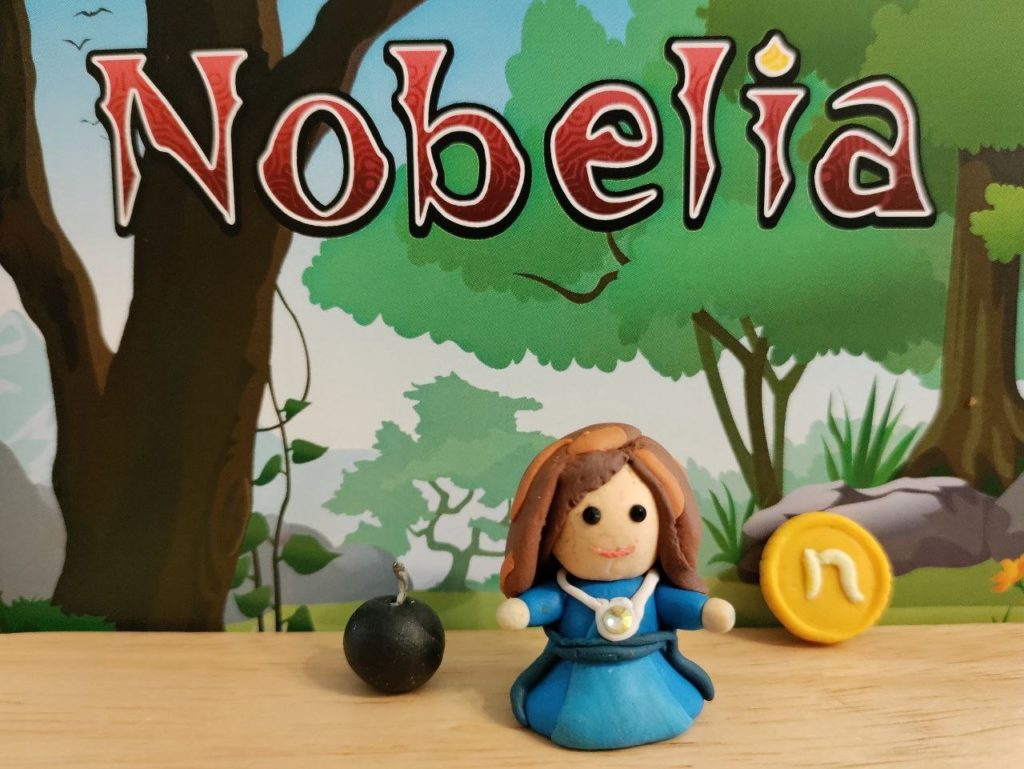 Alan: What is your favourite all time CD-i game and why?
Chris: This is a difficult one to answer as I have a few shall we say 'core' CD-i games that I still play to this day. I strongly believe that if more money had been spent at developing further titles based on these then the CD-i story would be very different today.  Here are my Top 5 in no particular order:
The Apprentice, The 7th Guest, Tetris, Dimo's Quest, Hotel Mario.
Alan: If you could have any game produced for CD-i, what would it be?
Chris: It would have to be along the lines of The Apprentice 2; we know a sequel was mooted, so would love to see someone release a physical version.
My huge thanks to Chris, and of course to TwBurn for producing such an incredible CD-i game, and TwBurn's girlfriend for creating the stunning prize.
Will there be a prize for TwBurn's forthcoming new CD-i game I wonder…?  😉 Can't wait to find out!