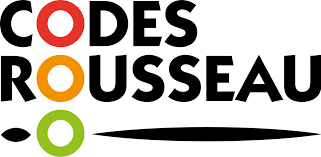 DataPro just post on our forum some pictures of a driving school CD-i title.
This makes me remember my youth… damn it… I am getting old… and I am so nostalgic…
All right, let's go to the subject!
Les Codes Rousseau now known as Codes Rousseau is a French company that still exist nowadays and with more than 80 years of history, focused on teaching you how to drive safely, respecting all the latest regulations.
After your get a driving school subscription, you was forwarded to a room with other students, there, a CD-i player connected to a TV screen and showing a program about a specific driving topic.
This is when Codes Rousseau starts in our story. Many different discs was available, for all kind of licenses stands for many years (until at least 2005) with regular updates.
DataPro showed us a Codes Rousseau – Cours Poids Lourd – C – E(C) – D, a French Truck Driving Lessons.
Other are available like Codes Rousseau – Conduire dans une Circulation Dense for cars B and even motorbikes A.
We have a few to add on our database, this is a question of time.
Other European companies did the same in many countries. In Germany for example, Fahren Lernen did it.
Thank you very much DataPro!