CD-i emulator 0.5.3 beta 5 – Titles compatibilities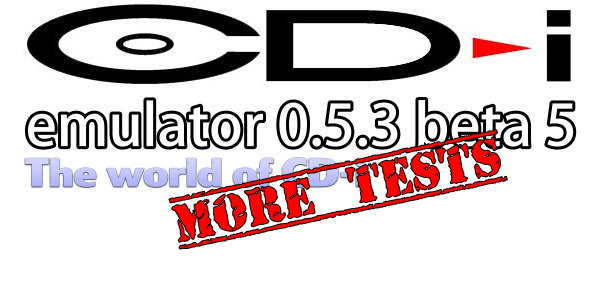 The World of CD-i is the official tester of the CD-i Emulator.
We have access to the upcoming 0.5.3 beta 5 version. During our tests we are talking "in-loco" with CD-i Fan (emulator creator) to fix right away any easy bugs to improve compatibilities. Most of the FMV games are now working without any issues.
Below you will find all the titles tested so far.
For anything concerning tests, contact BurnCycle at burncycle@theworldofcdi.com.
To contact CD-i Fan (cdifan) about his emulator, contact him at cdifan@theworldofcdi.com.
Official CD-i Emulator website:
www.cdiemu.org