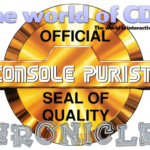 The World of CD-i Chronicles #4
This chronicle will be a little bit shorter than the others, but not less important, especially when you are a real collector.
We are today going to discuss the reason of a CD-i title being the way it is…
Many of you asked me, how to define an USA or other country releases.
First of all it is important to remember that as a multinational company, Philips, using "Philips Media" label publisher was in different countries, so you will find "Philips Interactive Media of America" (PIMA) for USA releases, "Philips Media Iberica" for Portugal and Spain, "Philips Media France", "Philips Media Italia", etc…
Each of them will publish regional titles with Philips consent. Doing this, each titles published will get a catalogue number, and each catalogue number will get a regional number, so all titles will be easily recognized.
To be more clear and specific about this, here is what you need to do if you want to purchase titles from an unique country/language or more than one country.
The catalogue number is usually placed on the rear down side cover and the side tab (Jewel CD-i case) on the European releases.
If by any bad luck you can't find or the catalogue number isn't present at all, then, you have an alternative way to get the catalogue number: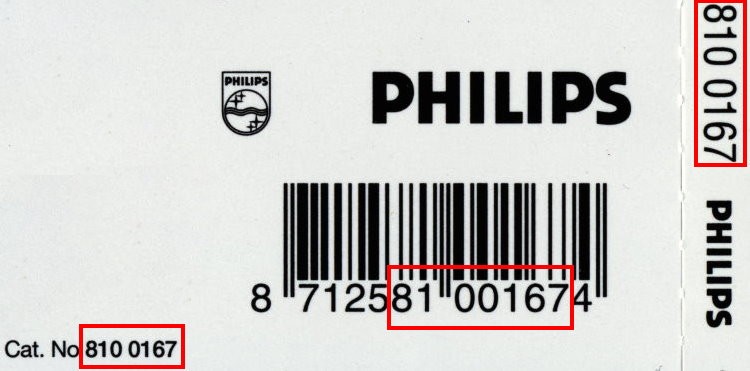 Take a look at the barcode, in the European versions, just remove the last digit and go back, you will find the catalogue number.
For the US catalogue numbers, this is pretty the same thing. During the years PIMA changed the catalogue numbers sequence from 310690****-* to 690****-*, so don't worry, they are both US released.



Regarding the barcode, for both sequence, just remove the last digit and you will get the catalogue number.
Then you will have the last official Philips catalogue number, from the Japanese Interactive Media (JIM).
Most part of the JIM titles are the PIMA titles translated to Japanese. You will of course find many exclusive Japanese titles like Golgo 13, Mah-Jong and Cyber Soldier Sharaku.
The JIM catalogue number is like this: PCIM-00013.
The Japanese titles (not only CD-i talking) uses an extra paper that will cover a little part of the front, tab and rear side of the jewel CD case. This paper will include in the front side the Catalogue number, and in the rear side, the barcode.

Remove the last 2 digits to get the catalogue number.
Now, let's see the different catalogue country code:
EUROPEAN RELEASES
8100000 (Europe)
8110000 (England)
8120000 (France)
8130000 (Germany)
8140000 (The Netherlands)
8150000 (Italy)
8160000 (Iberica¹)
8170000 (Scandinavia²)
8180000 (Belgium)
8190000 (European for Worldwide distribution)
¹ Iberica includes: Portugal and Spain
² Scandinavia includes: Denmark, Norway, Sweden, Finland, Iceland, Faroe Islands and Åland Islands
Regional countries will usually get the title only under the specific language version.
USA RELEASES:
3106900000-0
6900000-0
Philips Interactive Media of America (PIMA) published under those catalogue number, but before other Philips Media regional sections from Europe starts to publish, PIMA published from the USA for the European market. Those catalogue numbers can be recognized like this:
3106990000-0
6990000-0
JAPANESE RELEASES
PCIM-00000
PCIX-00000
You will for sure find other catalogue number sequences, but they aren't official Philips Media releases, only an intern cataloguing from the companies that produced and/or published the titles.
That's all for today folks!
If you have any question, feel free to ask here or at The World of CD-i forum under this specific topic!
If you have titles with a "mystery" number, take a picture of it and show us, we will be happy to add it to our database!
Find all the Chronicles at www.theworldofcdi.com
Contact: omegalfa@theworldofcdi.com
Twitter: @omegalfapt
Written by omegalfa, © 28/02/2020