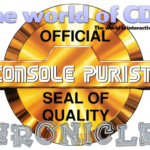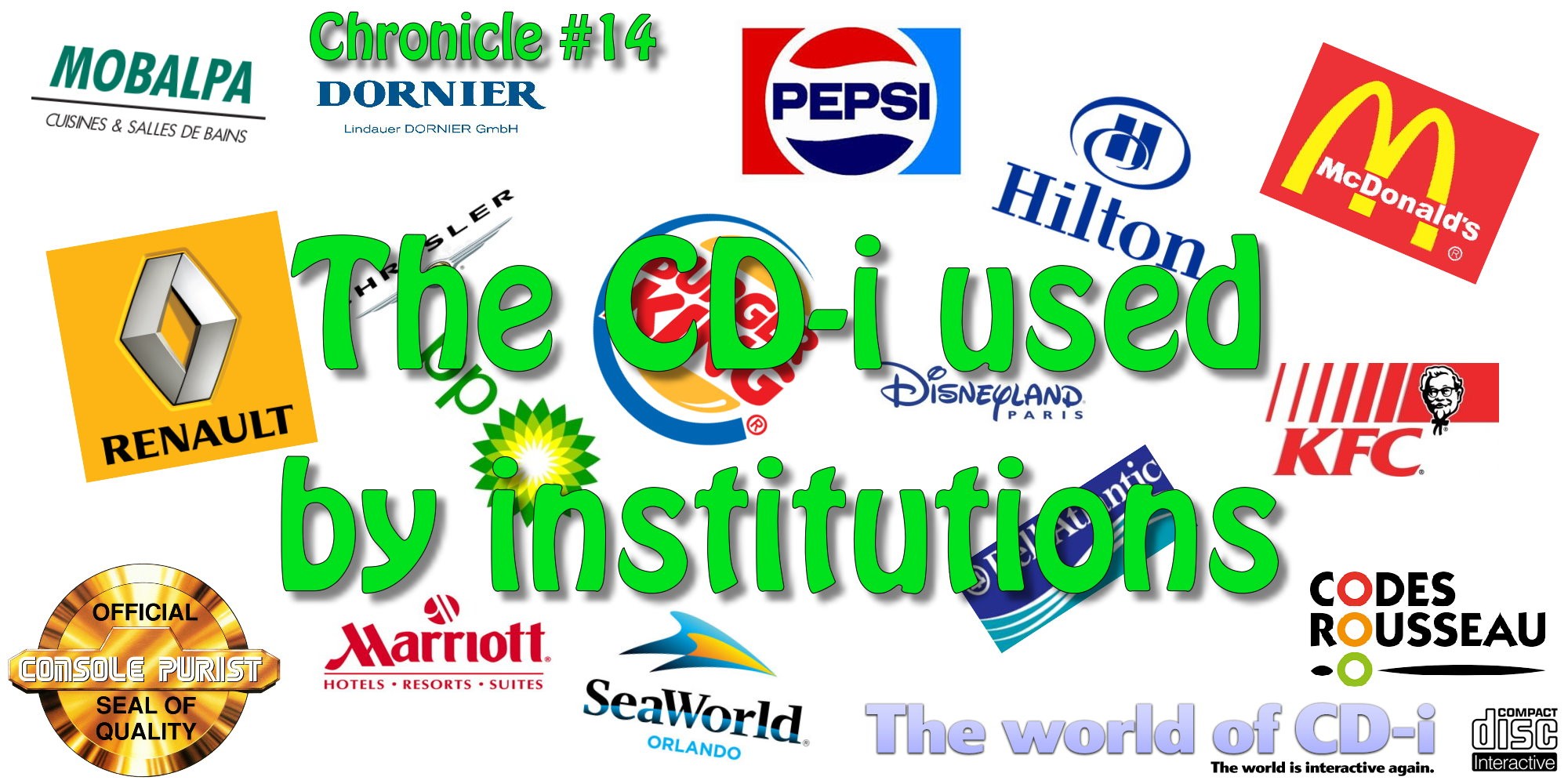 Chronicle #14
The Compact Disc Interactive was more than a familiar multimedia player, it was also a professional teacher.
From the early days many enterprises adopted the CD-i for personnel training, products showcase, touchscreen information point, medical training and knowledge, driving school, and many many other.
Even after the official abandon of the CD-i from Philips back in 1997, a lot of companies continued to use and produce for this support.
Let's see some examples:
SeaWorld – Orlando

They used 20 stations running CD-i applications on monitors in the exhibit (Wild Arctic), some of them with touchscreens.
The Manatees exhibit at the same SeaWorld also used CD-i.

Pepsi

They used the CD-i for personnel training.

Mc Donalds

They used the CD-i for personnel training.

KFC

They used the CD-i for personnel training.

Dornier

They used the CD-i for personnel training.

Disneyland Paris

Philips had 2 demo rooms and a showcase of CD-i hardware and games, with 16 machines to play for free.

Chrysler

They purchased 48000 CD-i players for personnel training.

Burger King

Many Stand alone kiosks where placed around the restaurants in America.
A Roller Controller and Kids titles was accessible for free.

BP

The CD-i was used for a specific personnel training, the Vapor Control training.

Bell Atlantic

They used CD-i players to deliver advertising and point-of-information to guests at Marriott and Hilton hotels via the in-room television service (Washington DC).

Renault

They used the CD-i for personnel training.

Mobalpa

They used the CD-i for selling support.

Codes Rousseau

The CD-i was used for driving code teaching.
The CD-i system have been widely used by many institutes and companies, more examples are the US army for training, La Redoute also choose this interactive way to sell clothes, batteries industry used it as a selling catalogue, and even the real estate business sold houses using it!
The health industry also jumped into it for medical training and information for doctors, dentistry offices, and more recently we found CD-i uses for the judicial courts in the USA.
Many stores also had a CD-i player in their corridors to promote products they was selling, and countries around the world chooses the CD-i to promote world events like Istanbul 2000 Olympic Games and Lisbon Expo '98. La Geode in France also used the CD-i for public information.
The schools was also equipped with a CD-i in the classrooms for mathematics and grammar lessons.
There is much known places and institutions that used it, but it is almost impossible to refer all the existing places and titles that have been used, many of them wasn't even promoted by Philips as they was only created on demand for a specific goal.
You have for sure been near a CD-i player while you was outside your house, even if you didn't saw them as many was hidden in a box under a TV.
The CD-i was more than a familiar multimedia system, it was in fact a very efficient and versatile platform for what ever you could imagine at that time.
If you know more places that had a CD-i player for public or professional use, or if you know or own professional titles, let us know, share it with us! We want to increase The World of CD-i data base!
Contact: omegalfa@theworldofcdi.com
Twitter: @omegalfapt
Written by omegalfa, © 08/05/2020