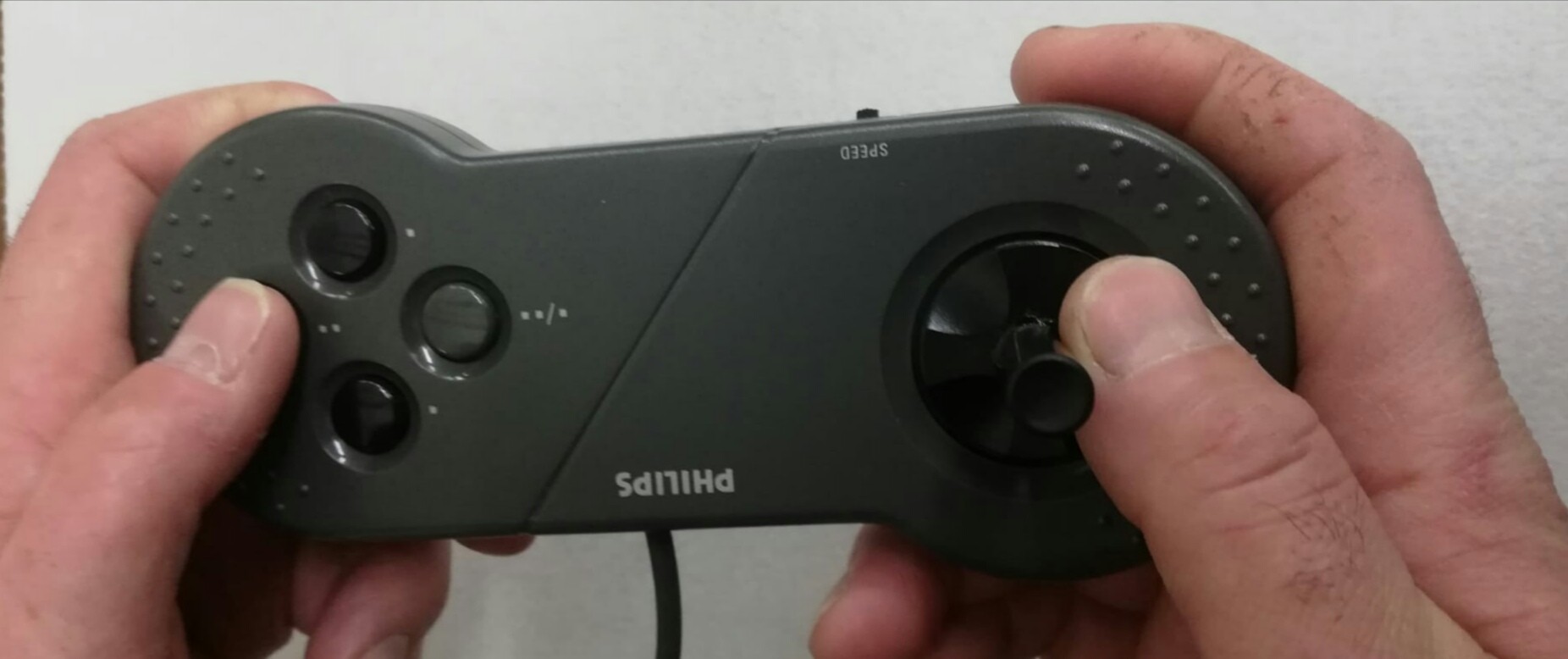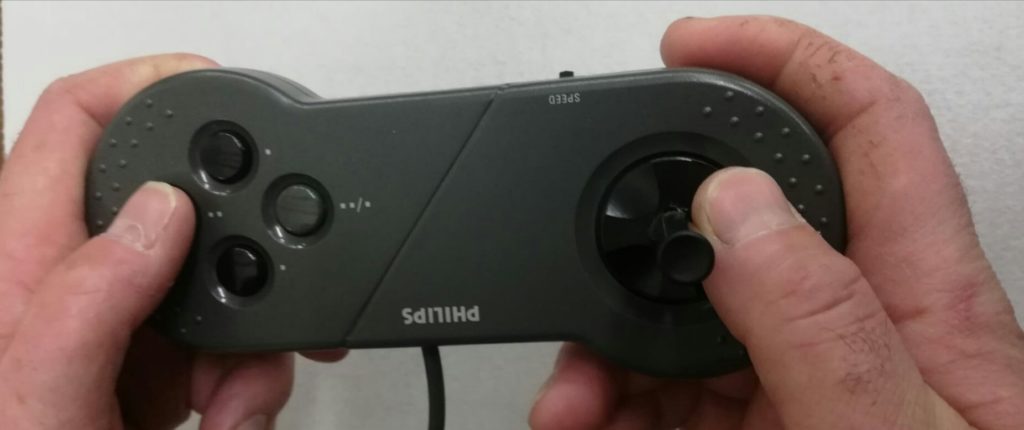 The Touchpad with reference 22ER9017 is the one based on the Gravis Ultrapad and built by Logitech.
It has 4 buttons:
2 times button #1
1 time button #2
1 time button #3 (#1+#2)
A speed selector is available in the bottom front side, on the right. You can choose between normal speed and double speed for the cursor.
This Touchpad also have an amazing feature, not available on any other CD-i controllers: it is possible to be used by left handed persons. A selector is available in the top front side, on the left.
After activated it, just turn the controller upside down and all the controls will switch. The D-pad will work just like if the controller was in the correct position.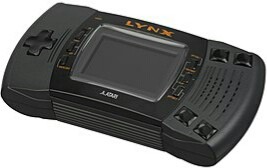 This feature is very similar as the Atari Lynx portable console, also for Left-handed persons.
The player's remote controls (both wireless and the wired one from the 450 model) are also left-handed design, that is why button #1 and #2 are always isometric. But this time, no need to turn them upside down! 😉
And you, have you ever tried this Touchpad feature?