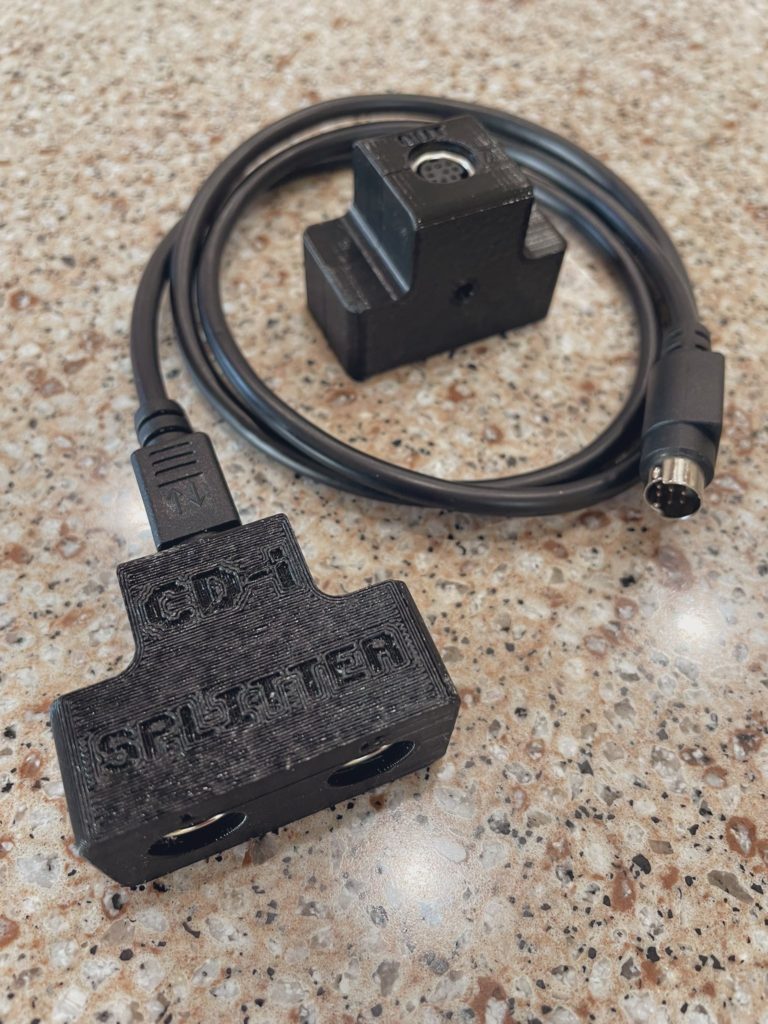 Robert Dale Smith from controlleradapter.com developed a very tiny CD-i Splitter for 2 player games!
Located in Austin, Texas (USA), I followed all the development of this homebrew adapter and I am happy to share some pictures with you.
He designed the PCB, mounted the 8 pins connectors and created a box using a 3D printer.
You can order your CD-i Splitter directly at Controller Adapter that includes a 3 feet (approximately 90 cms) cable.
The price is 25USD plus shipping.
Absolutely easy to use, just connect the 3 feet cable into the CD-i Splitter, plugin to the CD-i player, then connect your 2 wired controllers and enjoy the 2 player games (Head-to-Head) available on CD-i!
We are in touch to make possible more adapter options for more accessories.
Stay tuned!