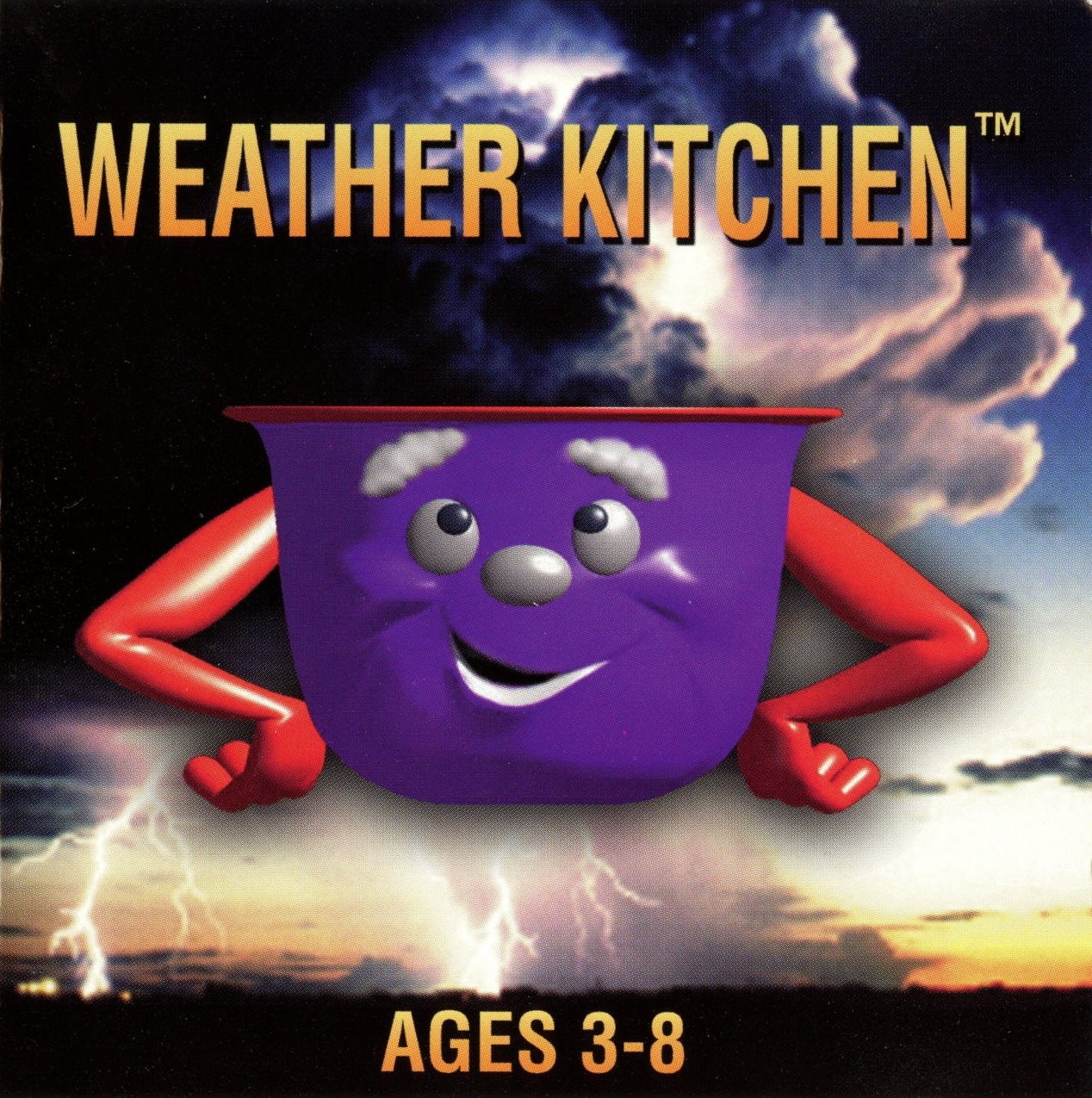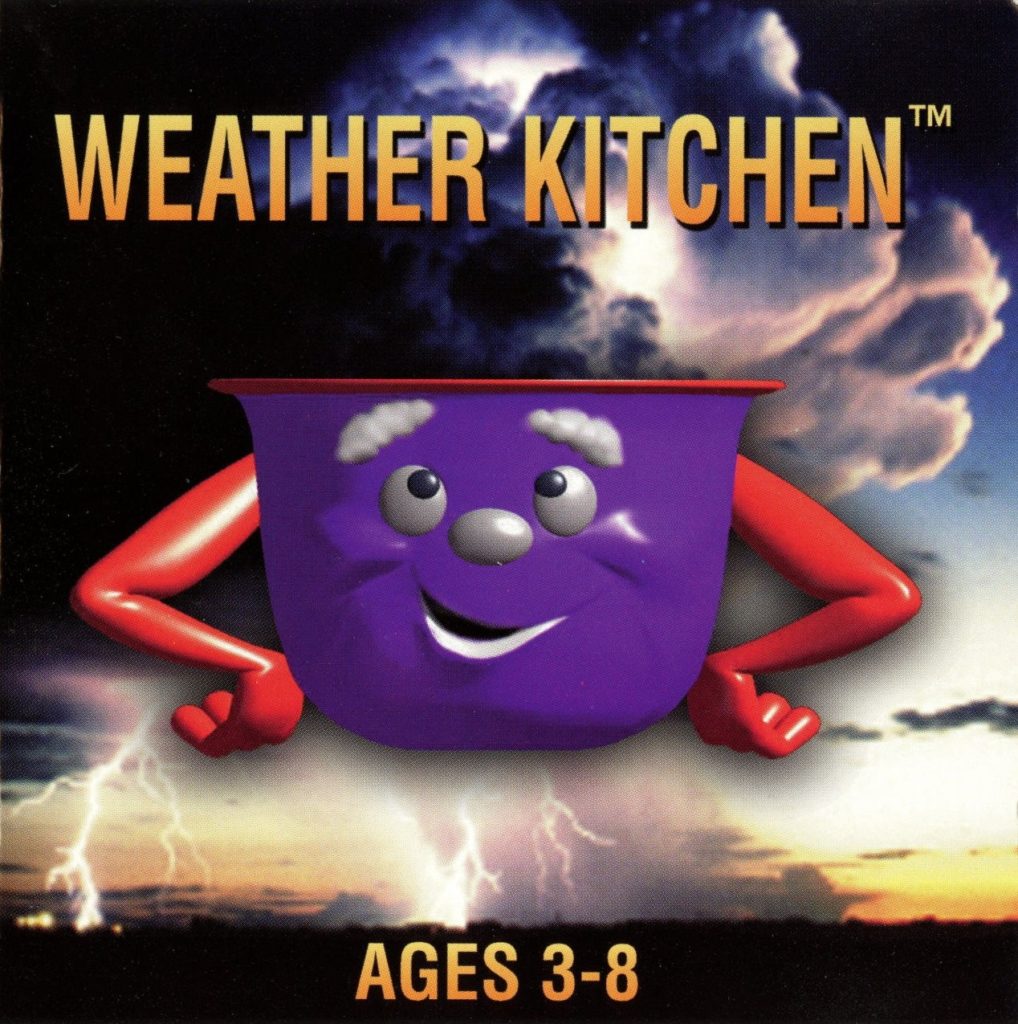 Weather Kitchen™ is a USA title release in 1995 for kids aged 3 to 8 years old.
It is a fun, educational game for children ages 3-8.
The animated bowl guides your child through reading and weather lessons with toe tapping music.
You will need a DVC to play it and it is a CD-i Ready disc, so you can listen to the musics on any Audio CD player.
Good luck to find it, as it is a very rare one…
Blazers & Seventy7, you are the men!