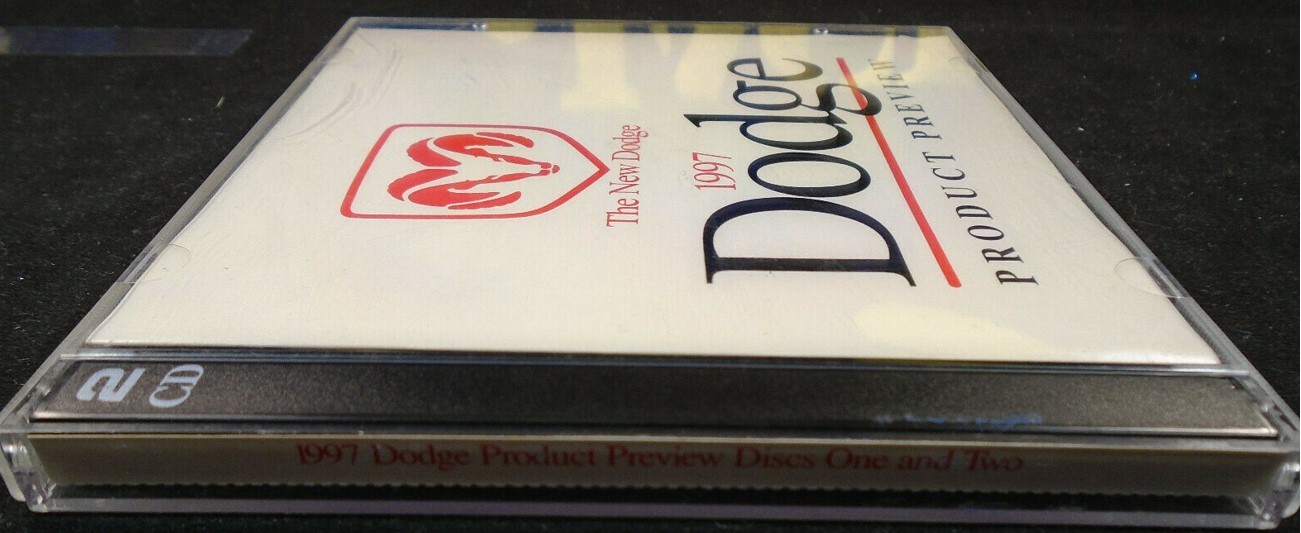 This double disc professional title poped-up on ebay this week for the insane price of 10,000$. Yes, it is true, no extra zeros on it…
This is one of the reasons, some unknown titles will never be tested or preserved. This is pure speculation get the bigger profit as possible.
You will tell me, everyone can sell to the price he wants, he owns the title, he decide what to do. Look at me for example… I want to go to Japan with my family for 50€ each… one thing is what I want, and one thing is what is real.
If having a complete CD-i collection is already difficult due to the incredibly large variety of titles, with prices like this, or even with prices around the 500$ and 1000$, maybe it isn't bad idea to just look at the pictures on the internet…
Sorry about that, it is just me talking to myself…
Let's go back to the business, 1997 Dodge Product Preview. We are talking about double CD used by Dodge for the sellers training, just many other companies did on CD-i.
Videos was shown and the employees had to answer questions.
After completing it, each employee get points. Those points was stored under their profiles stored in the CD-i player memory, this way, he could try to get a better scoring.
Dodge employees learn more about the 1997 Dodge cars, caravans and engineering  features on disc 1, and about trucks on disc 2.
It is about the 1997 Dodge world, but it has been made in 1996 by Chrysler Interactive Training.
Finally, thank you Sixtersfan105 for letting us know about it on ebay, and thank you to all preservationists that, I hope will never let us down, even with prices like this one…