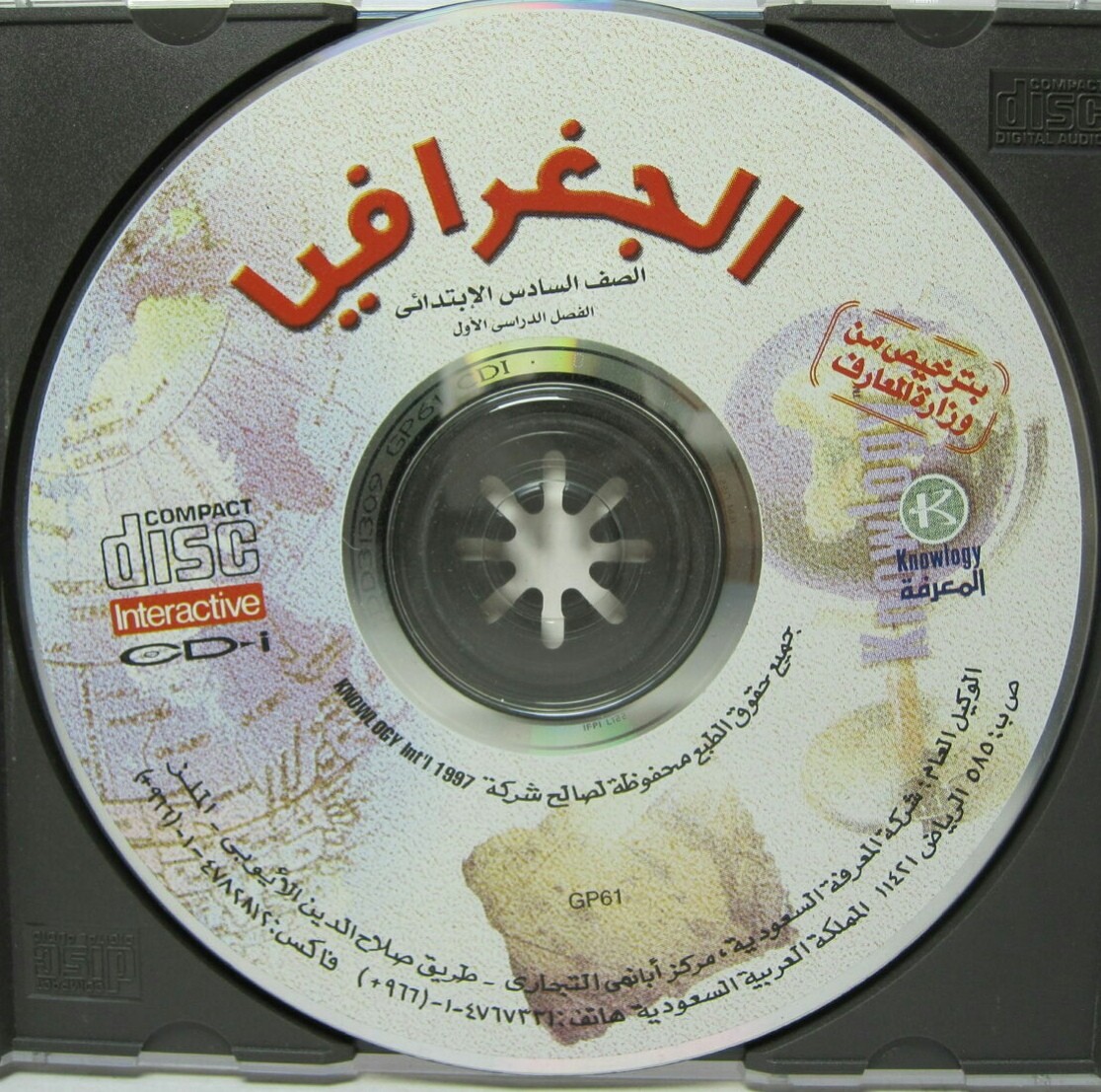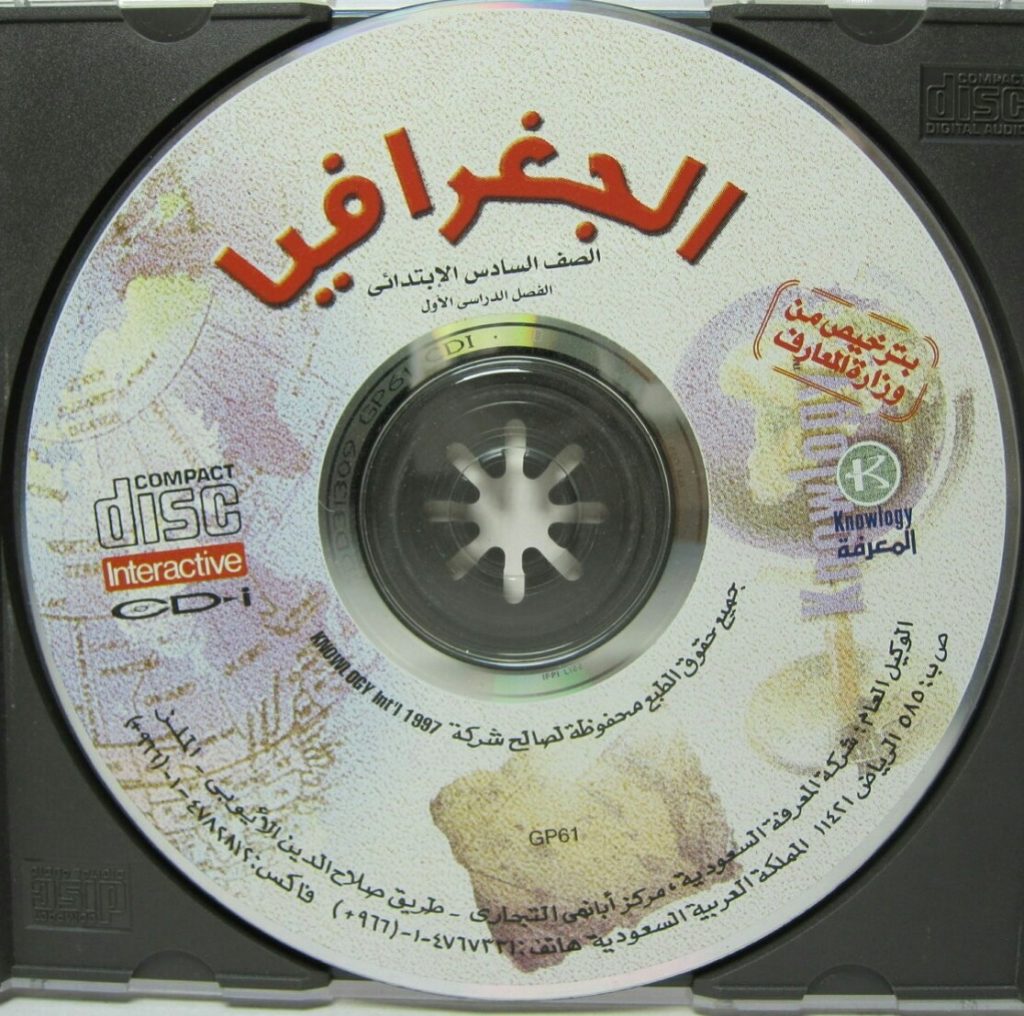 I found this title right after Blazers explained on our forum how he discovered his beautiful Knowlogy CD-i player.
I am in touch with people who worked on those titles, let's see if we can get more information about those 103 different Arabian CD-i titles.
It says:
General Agent: Saudi Knowledge Company, Abanami Commercial Center, Salah El Din Al Ayoubi Road.
6th Grade of Primary School
Ministry of Acquaintance
Knowlogy – Knowledge
GP61
Year 1997
As the 103 titles are for School Grades from 1 to 12, this specific disc is for Grade 6th.
We have to discover if the GP61 have something to see with the Grade 6.
More info soon…