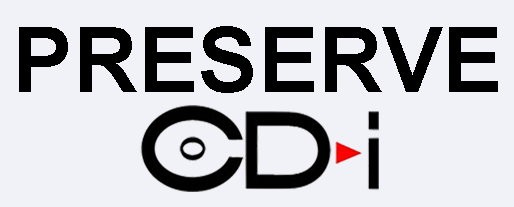 Seventy7 became in a few months (since September 2020) an "incontournable" name of the CD-i scene.
He is a preservationist, witch means he is searching to get the original discs, and with a process using a specific software and hardware, gets the original data from each titles like official realize date, version, ring codes and also an image (ISO or BIN/CUE files).
As the Philips CD-i wasn't properly preserved, he decided jump into this quest and started this quest… yes… a quest!
We all know the difficulty to complete a collection for this system as it was used for so many professional purpose beside the usual simple consumer, not counting the huge regional variants.
Still, with the growing interactive community and interest into this infamous system, many unknown or very rare titles started appearing from nowhere. Thanks to many of those people Seventy7 is slowly reaching his goal with 960 titles dumped so far.
The most famous pair is without any questions Blazers and Seventy7. In fact, Blazers has a gift to find titles from places nobody would think it could be possible… and Seventy7 is a pure machine when the subject is dumping and scanning… I named this pair, the Dream Team, you will find there names on many titles credits.
But there is more, UnlockerPT, he is a monster, eating more than 60 titles in just one week-end! I can easily confirm that as he is my neighbor here in Portugal (Grande Maluco! És o Maior!).
Seventy7 named a few on his dedicated blog:
Thanks to Blazers, KailoKrya, Landcross, retaliator, r******d, UnlockerPT, omegalfa, Jackal, Maddog, Fireball, Wiggy, Billy and many others for all your hard work!
All the dumps are available at Redump.org but now, all the romset are available on archive.org, thanks to him!
It is now my turn, thank you them, yes, thank you Seventy7, thank you Blazers, thank you UnlockerPT, thank you KailoKrya, thank you retaliator, thank you r******d, thank you Jackal, thank you Maddog, thank you Fireball, Thank you Wiggy, thank you Billy, thank you all!
Keep up the good work!