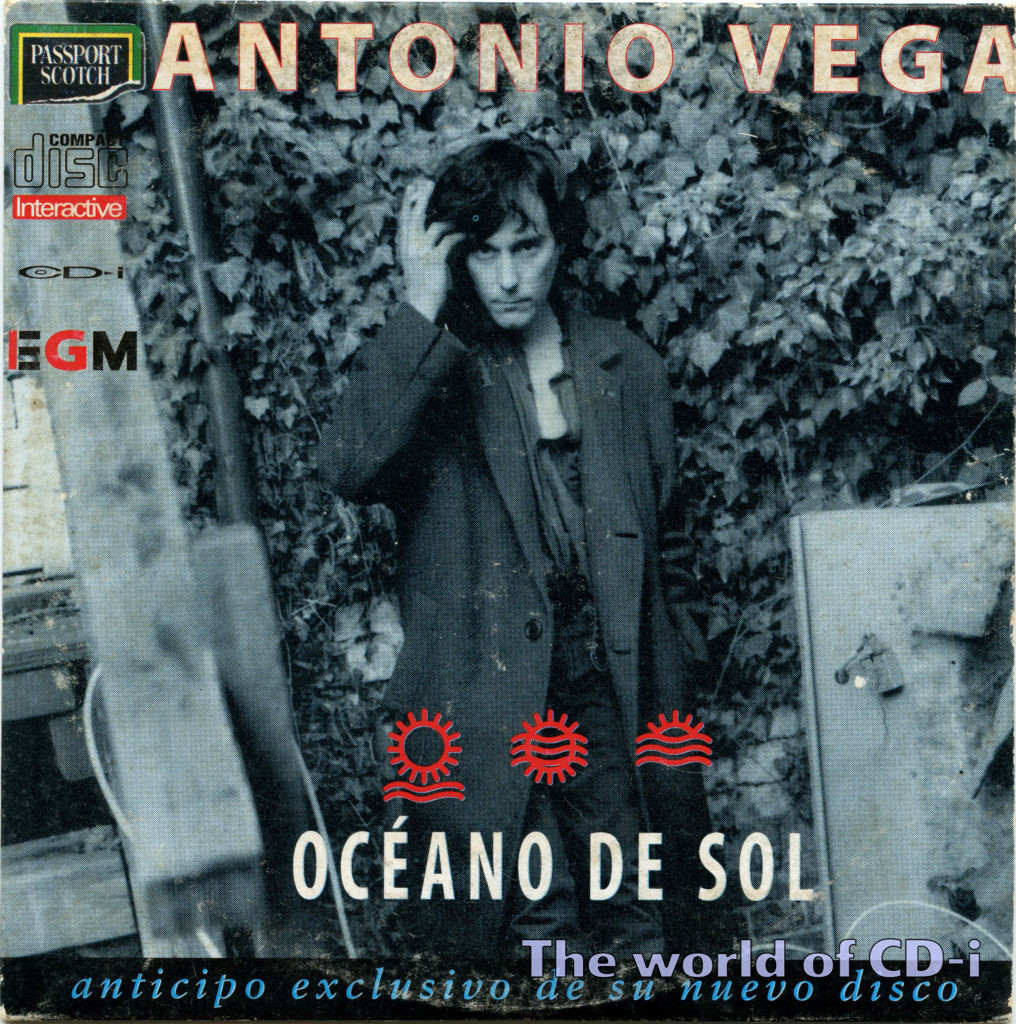 Antonio Vega – Océano de Sol is the very first Spanish album using Digital Video on CD-i.
Thanks to Blazers we can now have a look at the covers. This video music title was free back in 1994 as it was sponsored by Passport Scotch.
It is also the first time we can see the Digital Video Cartridge logo stamped on the disc, a very cool detail.
This disc is a CD-i Ready title, so it also can be playable on any audio CD player.