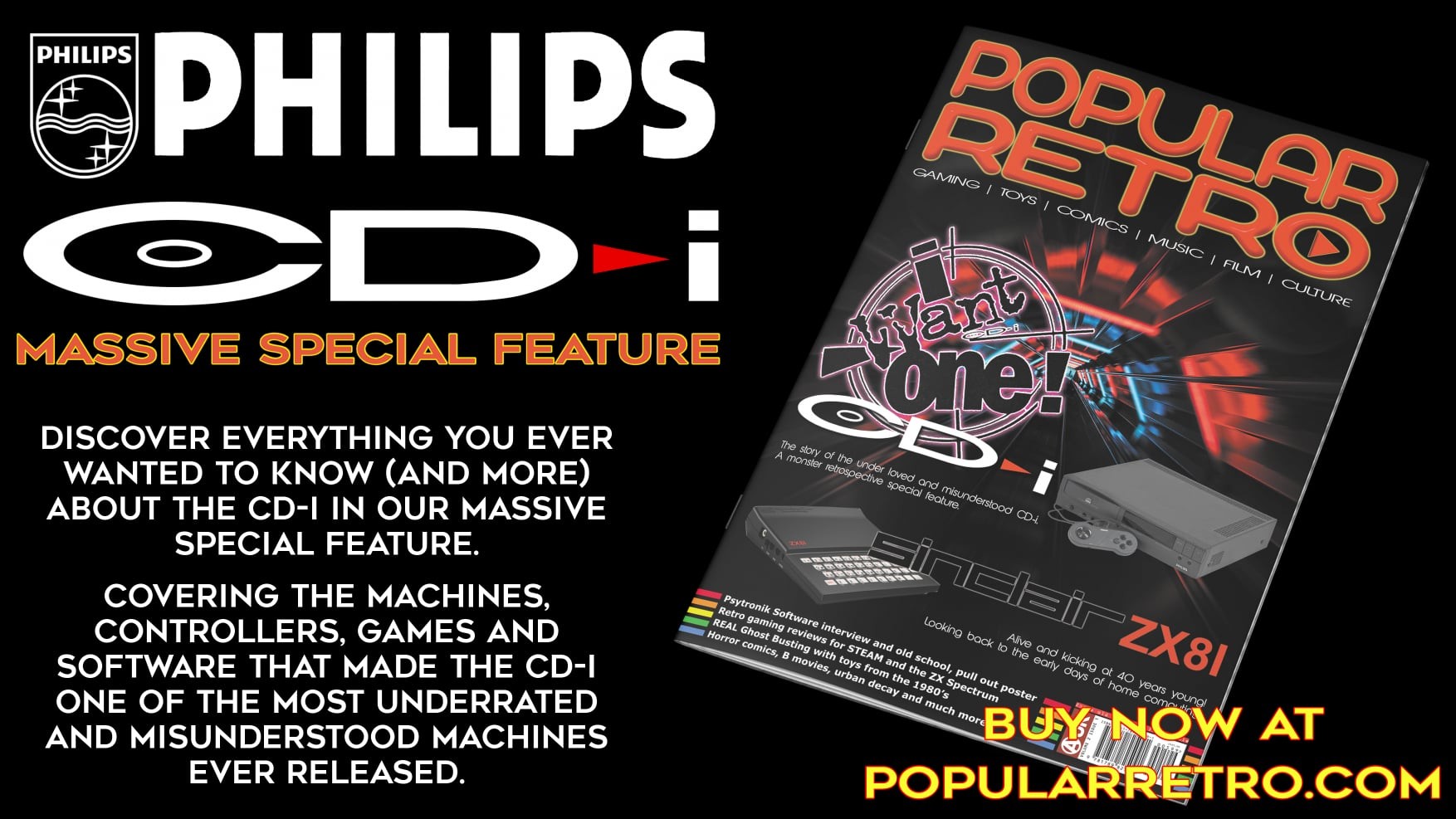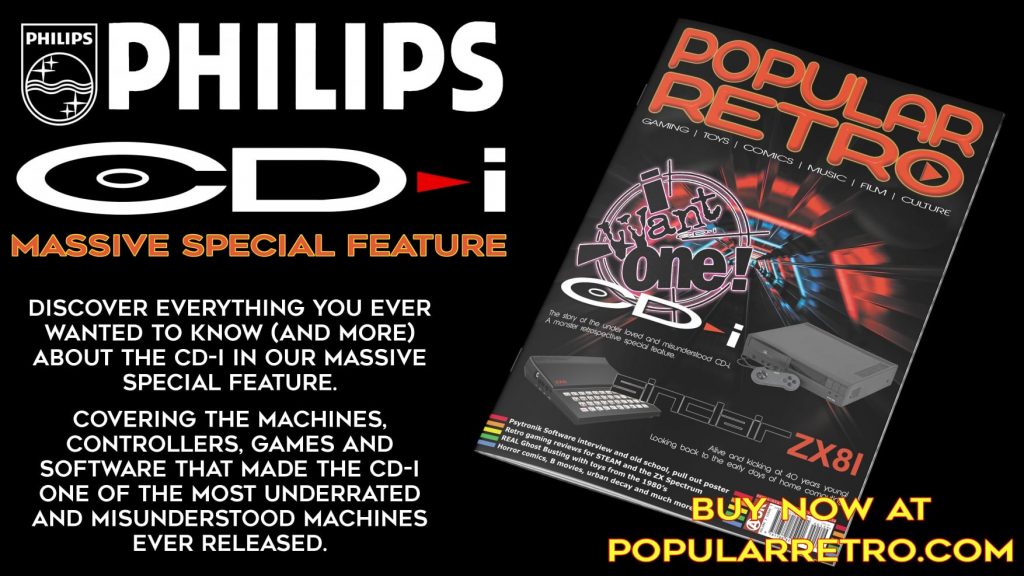 Months ago, I had to left the Console Purist Chronicles to embrace an irrefutable invitation from Darren Randle who runs Popular Retro magazine to cover the Philips CD-i section.
We are proud to present the first of this absolutely gorgeous magazine!
The Philips CD-i is featured with a massive 19 pages out of 56 and I do believe it will be a good read for people who knows and even for just curious people about the system.
This is a quarterly magazine, you can buy them one by one or get all of them (total of 4 every year).
Choose between the Digital Magazine or the Printed Magazine.
Congratulations to the team behind this magazine, without them, nothing would be done!


NOTE:
When I received the Editor's Digital version, I noticed a few mistakes, probably from the Proofreader text formatting…
But at that time, 1000 copies had been already printed.
I am sure the people will find them.
In the next issue an errata will be added.
Check our forum, answer ur poll and tell us if you are thinking getting a copyof it!