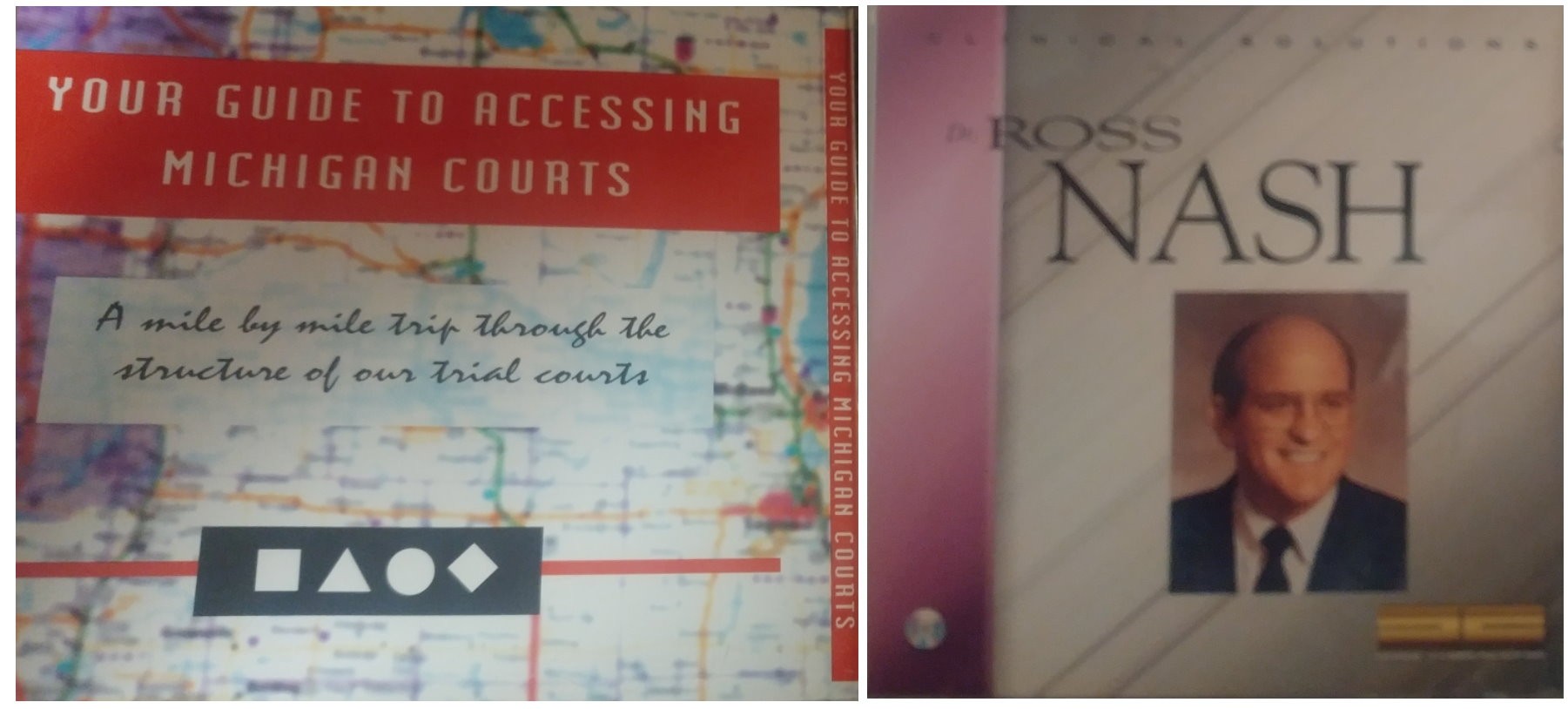 Thanks to our website member Blazers, who post on our Forum pictures of unknown titles, we now know the existence of 2 more titles, even if not published by Philips because created way after the official abandon of the system.
I have two or three CD-i titles from the US that don't seem to have anything at all online related to them. I may well have the only copies. One is a 4-disc set about Cosmetic Dentistry narrated by Dr. Ross Nash, D.D.S. The Ebay seller I purchased it from last year happens to be a dentist, as does his wife. They ordered it out of a catalogue many years ago. Sure enough, it did indeed play perfectly when I popped it into my DVS VE 200 player. So even though it doesn't say CD-i anywhere on the packaging, it is indeed a CD-i!

The other possibly new CD-i is a set of 2 discs put together by the Michigan Judicial Institute in 1998 and 2000 to give users an overview of the Michigan Court system. These might be separate titles and not even the only ones in they made. One is a disc and case and the other is still shrink-wrapped. All I can find online that even remotely relates to these titles is a mention over at AtariAge about somebody owning a CD-i player that had a sticker on it indicating that it was once property of the Michigan Supreme Court. These titles flat out say that they are CD-i titles right on them, meant to be played on CD-i players.
Thank you Blazers!
This is a great discover for our community!