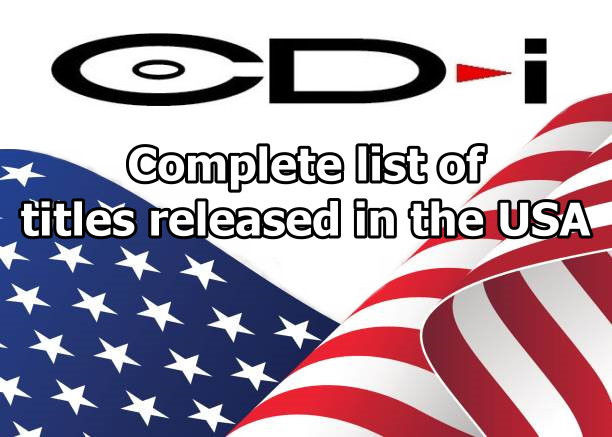 With 205 titles listed at this moment, this is the most accurate list you can find on the internet.
You can find them listed below or under "MORE" on the right menu choosing "USA Release".
The list is in constant update, it as been verified by several worldwide collectors.
A special Thanks to Stacy Burns and Blazers also members of this website, that is currently in the Guinness Book Records for his USA collection, all systems included.
Alan_CDiZone, our team member, have been a  very important pillar to confirm, add and remove titles from this list!
The following list include titles like Games, Kids, Multimedia and "Digital Video on CD-i" (movies and music), not necessary published by Philips, but surely published in the USA. The list do not include Video-CDs (movies and music).