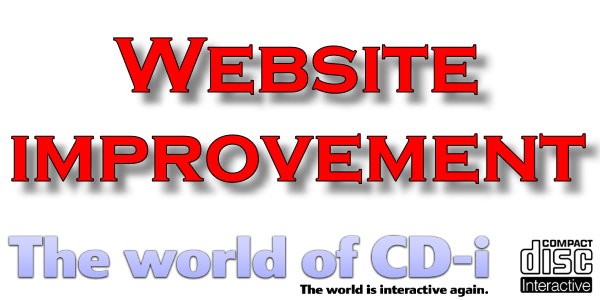 The Word of CD-i as been improved in the right side menu.
Now you can select titles using different filters as:
– By the number of players for Games, Kids and multimedia as Head-to-Head or Alternatively.
– If a Digital Video Cartridge (DVC) is needed or optional.
– By Music or Movies that are Video-CD or Digital Video on CD-i.
– By catalogue number from each country code.
Also, from now on, when you use the search toolbar, beside the result, you will also get the cover or picture of what you are looking for, to help you define quicker what you need.
More changes will com during the year, we hope you will enjoy this website improvement!