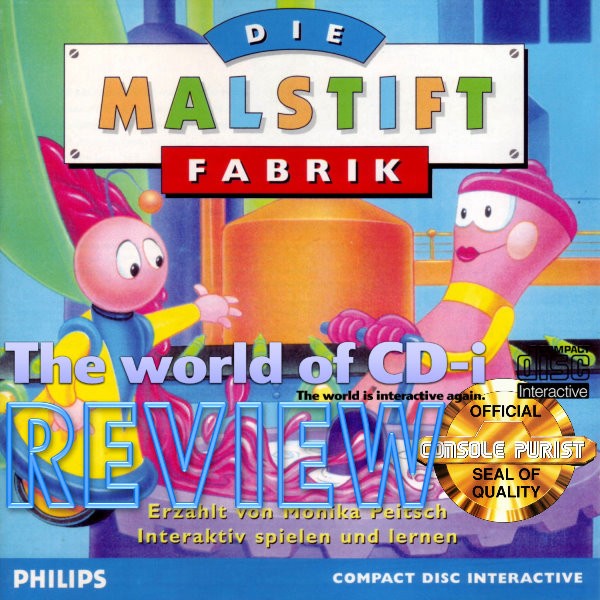 The World of CD-i Chronicle #20
Here is the 1st review for a Kids title!
When I got my CD-i back in the 90's, a demo CD was included. In this demo disc I remember to watch a demo of Richard Scarry's Best Neighborhood Disc Ever. Even if I was already a teenager, I was delightful with the quality and possibilities the little kids had with games like this. To improve the imagination, the reaction, etc…
Today I am not going to talk about this one, I am going to review The Crayon Factory, a game for kids that is deeply placed near my heart… I am going to play the French version, "L'Usine aux Crayons". I used the German covers because my covers aren't in good condition for scanning.
I enjoy playing this game with my daughter aged 7, she really loves it, and the Roller Controller is her favorite accessory to play. We play together alternatively just like if I had her age!