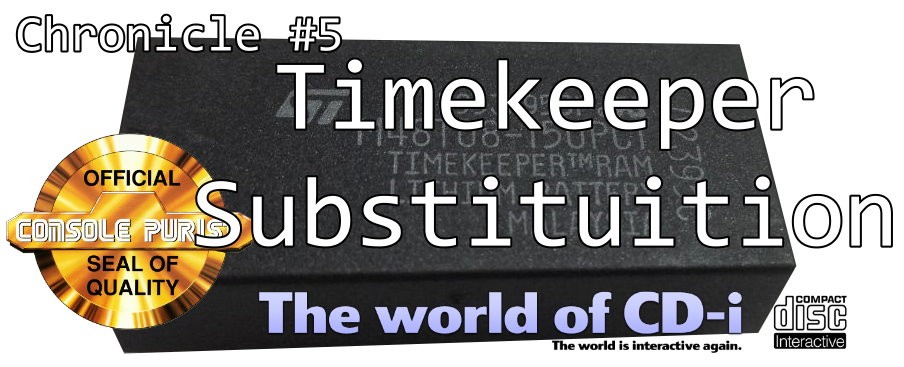 What is a Timekeeper?
The Timekeeper is the CD-i NVRAM chip. It will keep the settings, time and date of your player and the saved games (storage). Hidden inside the chip, a little lithium battery is placed with a longevity up to 10 years or more if the player is stocked in optimal conditions (temperature, humidity).
This is not the place where they are stored, this it just the mechanism to keep them recorded, just like a lithium battery keep the BIOS setup in a computer.