Chronicle #29: Mind Quest – Review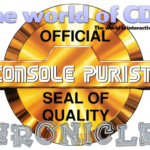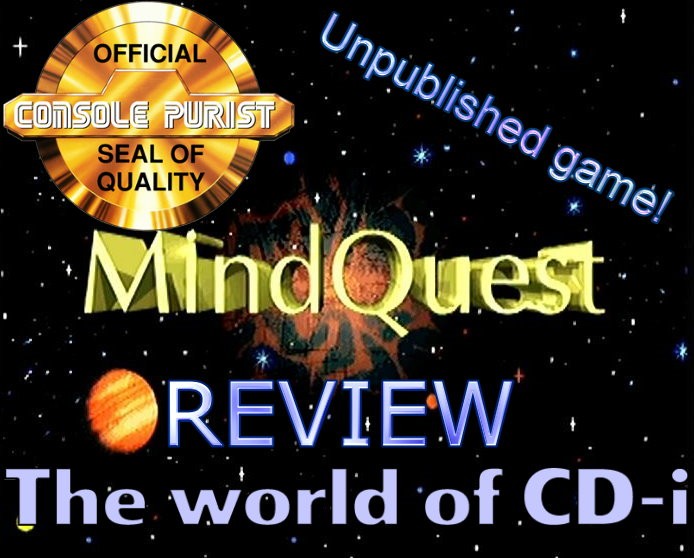 The World of CD-i Chronicles #29
Mind Quest Review
There is many unpublished or unreleased CD-i titles. I am going to review another one for you and this time I choose Mind Quest.
This one never passed Testing Phase 1. Unlike my last unpublished title What's it Worth?, this one isn't available for free download.
SOME HISTORY:
This game never passed the Testing Phase 1 and the latest known disc is version 1.02 from 24th January 1994. But we assume the official date as 1993 because in the credits of the title, it is 1993.
Catalogue number 811 023(England) was already given to this title, but unfortunately, for some reason, it didn't reach the release status.
SOME FACTS:
Created by Fit Vision, George Scott was the producer of this amazing title! The team is almost the same as the one who created Great British Golf and Nature Under Threat. We still do not know why it as been cancelled, but in the USA CD-i Magazine issue 2, it was reviewed and announced for very soon at that time.

THE GAME:
This game can be compared to a puzzle book that you was able to find back in the 90's, but all compiled into a CD-i game!
You are entering into a flying pyramid somewhere between time and space. This pyramid is made by 15 other smalls pyramids and each pyramid have many mind puzzles to solve…
In the middle of the pyramid is the Main Room, and this is where you start.
By clicking in the bottom left icon you will reach the help menu.
And you can always return to the Main Room by clicking on the Paper Plane.
Once again on the Main Room, if you click on the upper right icon, you will access the Game's Options, there you can set the difficulty level (from 1 to 3) for each kind of puzzles: Visual puzzles, Mathematics puzzles and Words puzzles.
You are also able to reset the crossed words puzzles and sliding pictures (I will talk about them later).
On the floor you can see white arrows. Using the cursor you will be able to turn around and make a 360º turn. Each time you click on a arrow it will turn 1/6 of the room, so you will be able to see 6 sides.
You can see doors at each side and 2 painting around each door.
If you click on a painting you will play a picture game or a crossword game.
The picture one is a sliding cube. The objective is to complete the picture.
The crosswords is completely different from what you use to play on your newspaper… Placing the cursor on the line you want to solve, you will find a wrote tip… or listen to a sound tip… or watching an animated tip…
What a brilliant idea!
If you click on a door, you will get access to 3 kind of rooms with mathematical, Visual and Words puzzles.
3 kind of rooms known as the Museum Room, the Islamic Room and the Classical Room.
During the game you will be assisted by 3 characters:
Mona – Visual puzzles.
Trip – Mathematics puzzles
Will – Words puzzles
Accessing a door, you will see one of those pictures…
Each little triangle you are seeing are puzzles to solve.
If you see a set of 8 puzzles, then you have to solve 2 of them to go to the next level.
If you only see 4, you just need to solve 1.
You can leave a puzzle at anytime and come back later to try again the previous, but… After a while, 2 of them will randomly removed from the set…
Each puzzle have a remaining countdown clock…
See some of the available puzzles:
Your progress and time you spend in solving them will always be under watch of Trip.
Of course, at the end you can add your name on the High Scores page.
Finally, when exiting the game, you will see the credits of the game.
In conclusion, this game, if published, would be one of the best and most complete puzzle game of the 90's. a very advanced mind blowing game! Just look the way they made the crosswords game… way ahead others… I must congratulate the guys behind this amazing title!
But at the same time, I must confess the navigation and understanding of the game is a little bit confusing the first time you play it.
Alan_CDiZone, our titles information responsible also tried this game and talked with me about his experience:
The last time I played it, just a few weeks ago, I did my best ever reaching level 10. It is so hard because it's also against the clock. So by the time I reached this level, I was pretty much out of time!

It's packed full of little mini games, you can do sliding picture puzzles and crosswords, and also changed the level of difficulty (1 – 3). If you do really well on the main game, you get some good feedback from the 3 characters "an absolutely splendorous performance").

A great game for the puzzle fan in particular.
Other information:
– 1 player.
– No Digital Video Cartridge required.
– Gamepad recommended.
CD-i Emulator Compatibility:
Not tested
Good Points:
– Perfect for puzzles lovers.
– Many many many puzzles.
– A lot of audio and good music…
Bad Points:
– A little bit confusing at first…
– Not published…
EVALUATION:
Graphics 8/10
Music 7/10
Gameplay 10/10
TOTAL 8/10
Find all the Chronicles at www.theworldofcdi.com
Contact: omegalfa@theworldofcdi.com
Twitter: @omegalfapt
Facebook: Support Group
Written by omegalfa, © 02/10/2020