Return to CyberCity BETA version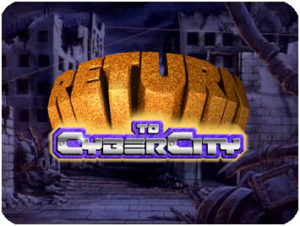 Last week, we've got a very exciting comment on our YouTube channel on our Escape from CyberCity Full Play.
Justin from Dallas (Texas - USA) saying this:
I just found a CD case at the thrift store titled RETURN TO CYBERCITY. Inside is a burned disc labelled the same as the title as well as 'BETA 95.03.17 for PC-REALMAGIC' Does anyone know if a sequel was even planned? WTF is this thing?
Yes, indeed, a sequel was planned, and we even have some pictures of the artwork of this Return to CyberCity sequel has been shown on different CD-i related magazines.
I answered him, and he very kindly contacted me back by email... with some pictures!
This is the 1st time I see a BETA disc about it. It is on his way to Hidden Palace for preservation, and I am awaiting to see if I can get a copy of it to test and take some screenshots or even a video of gameplay.
It was already known Fathom Pictures was behind this work, as it is the same company who made Escape from CyberCity.
As the CD label says, it is a PC version and needs an MPEG playback card to run under a Windows 3.1 OS.
The question is: Does a complete PC version has been published? As far as I know, no. But this BETA was also unknown to me, so... we never know...
With a physical copy, we will try to see if a reverse engineering is possible to get a CD-i version of it.
Take a look at those pictures from Return to CyberCity artwork I found in one of my many old HDD 😉
Take a look at the similarities between the BETA cover and the artwork pictures:
You can see Fathom Pictures at the bottom right side, and "CyberCity" letter type is the same.
Even if this is a PC version, this is a very exciting moment for the CD-i Community!
Thank you very much Justin!
Click for thumbs down.
0
Click for thumbs up.
1
Henry has reacted to this post.
Omegalfa The World of CD-i Team