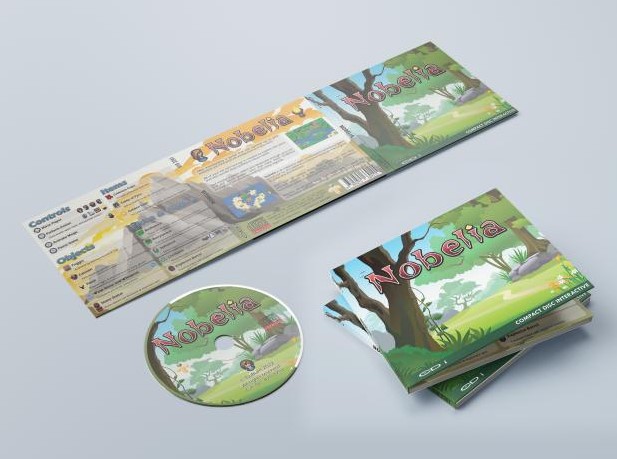 We at The World of CD-i are very pleased to report that Nobelia has sold over 150 copies to date, since we published details in March of how to get your hands on a copy. This is a tremendous achievement, and speaking to TwBurn, he has been quite surprised at the level of interest:
"The response has been great, better than I dared to hope. The reviews were extremely positive, with some fair and constructive criticism here and there, just as one would expect."
You can read one of these reviews here: 'Zelda Meets Bomberman' In Nobelia, A New Philips CD-i Game – Nintendo Life.
We asked TwBurn: What was the best thing about making this game for CD-i, for you?
"It was a fun project, got to learn a lot of new skills and stuff about the system itself, gave me a whole new perspective on the CD-i."
Having played CD-i games for 28 years now, I can honestly say that the game has blown me away and kept me coming back for more. The goal to collect all 7 gold coins reminds me of trying to collect all of the Chaos Emeralds in Sonic the Hedgehog, back when I had a Sega Game Gear! We are also pleased to announce that the prize for completing the game and collecting all of the coins has now been claimed, and the winner will be announced soon 🙂
TwBurn has created a true masterpiece on CD-i, complete with cute graphics, a toe-tapping soundtrack, challenging puzzles and a unique style of game for CD-i. The packaging is SOOOO professional – and I'm very excited for the future of CD-i in its '2nd life'. Big fans of CD-i will remember back to 2002, when Oldergames announced 4 'new' CD-i games would be released, and we were treated to GO – Special Edition, Plunderball, Jack Sprite and Space Ranger. But TwBurn, having no prior game development experience, has produced Nobelia 'from the ground up' and delivered something incredibly special for us – which will be exclusive to CD-i. How unbelievably cool. And we're confident at The World of CD-i that there will be more to come, so please stay tuned. Also, please do get interactive and post comments on your experience to date with Nobelia – we'd love to read them.
Another promising brand new game for CD-i is Super Quartet, released in demo form in late 2018. Sadly there is no news on whether this game will have a full release like Nobelia, but we will do our best to bring you news on this title.
For many years, I have been jealous of other retro consoles that have been given a new lease of life through homebrew development. Thanks to TwBurn, CD-i is now in on the act – and long may this continue – to make up for the multitude of games that were promised for our beloved system, but sadly never saw the light of day.
Keep enjoying Nobelia – we can't get enough of it here!!! 🙂
You are still in time to buy Nobelia!