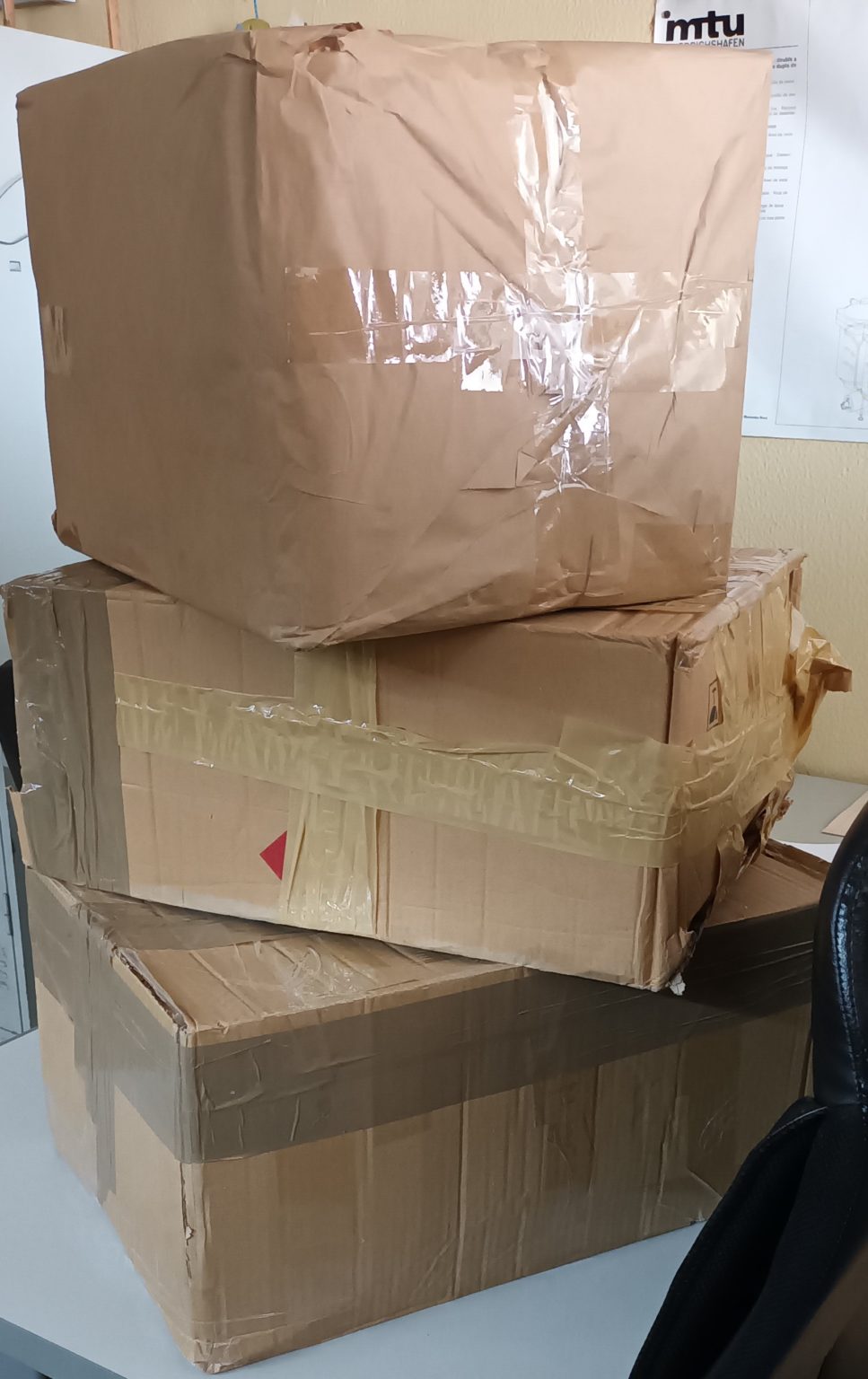 I never play with important things, and when we are talking about CD-i, then, there is no place for bullshit.
I've just finished to receive 3 packages from Spain, fully loaded with only CD-i material, 24 kilograms of Interactive stuff. I know what is inside, I just don't know in which box it is. It includes CD-i players, and tons of software (including some dupes), most of them exclusive from Spain.
SPECIAL THANKS:
I want to thanks from the bottom of my heart Diego, known as diego-rbb-93 who is also working with other preservationists for making it possible. I searched for all the materiel in Spain and he managed to get them all from so many different places (an impressive coordination process), he stored them at home, and then sent to me (Portugal). I am buying things since August 2021… 8 months of research and storage.
Thank you Diego, Thank you, Thank you!

A sign of trust and international help.
I will make 3 unboxing videos, not live, to improve better video quality and edition (by djkoelkast).
Some material are already documented on The World of CD-i, others not…
Still, 2 more extra packages are expected, one again from Spain (not from Diego this time), and a second one from Italy with something really special inside… well, all CD-i related material are always special to me. 😛
All the CD-i titles, will be preserved by UnlockerPT my neighbour, literally.
I will keep some part of what is inside, about the rest, some do have already a destination, and the other part will be for sale on our Forum's Market Place, otherwise… I am a dead man (she will cut my b*lls!) with so many CD-i stuff!
Subscribe to our YouTube channel so you won't miss a thing!
Stay tuned and stay safe!