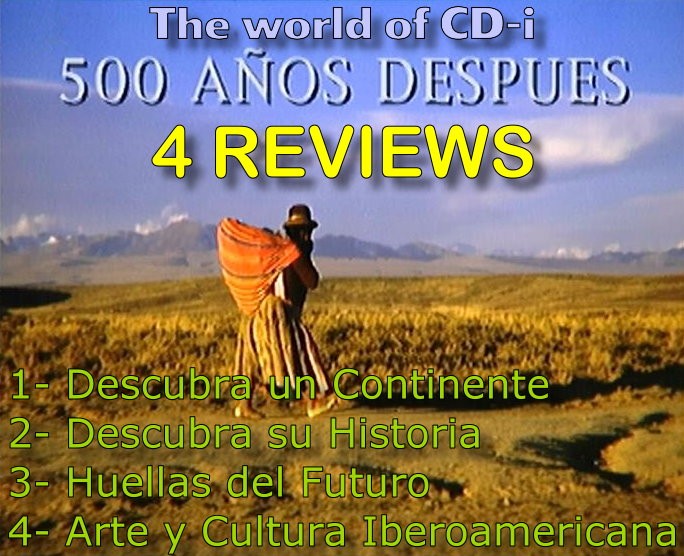 I really enjoy writing reviews, but when we are talking about different kind of titles, especially Multimedia ones, the need to share my experience with all of you is even bigger.
It took me two complete weeks to write it as we are talking about 4 titles. Tons of screenshots and image edition has been released to give you the best overview as possible of this very rare complete set of 4 titles.
I want you to feel just like you was playing the title yourself.
I was going crazy (literally) with those 4 titles… tons of screenshots and editing… which one is from which title… I don't think I will review again 4 titles at the same time!
About them, many of you already know the existence of Iberoamerica – 500 Años Despues (500 Years After), this is a set of 4 titles sold separately:
Iberoamerica – Descubra un Continente
Iberoamerica – Descubra su Historia
Iberoamerica – Huellas del Futuro
Iberoamerica – Arte y Cultura Iberoamericana
This is a Spanish titles set produced by Sociedad Estatal Quinto Centenario and published by Philips Media Iberica in 1992.