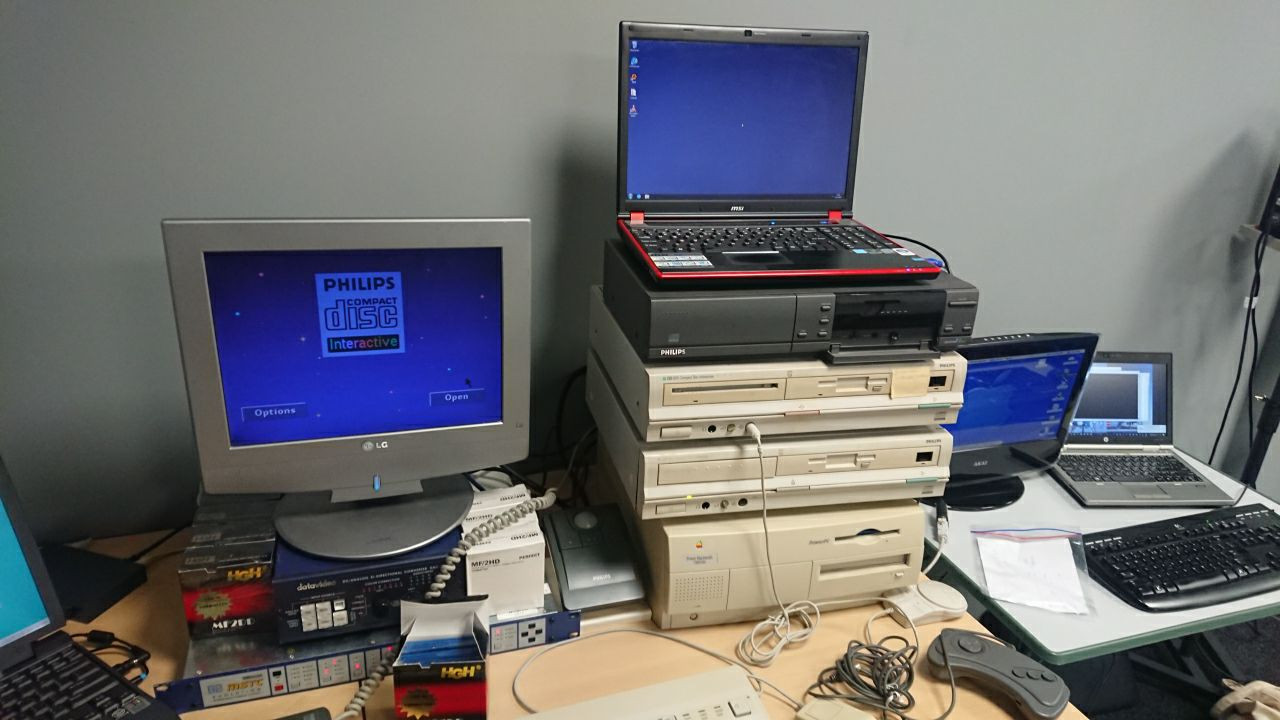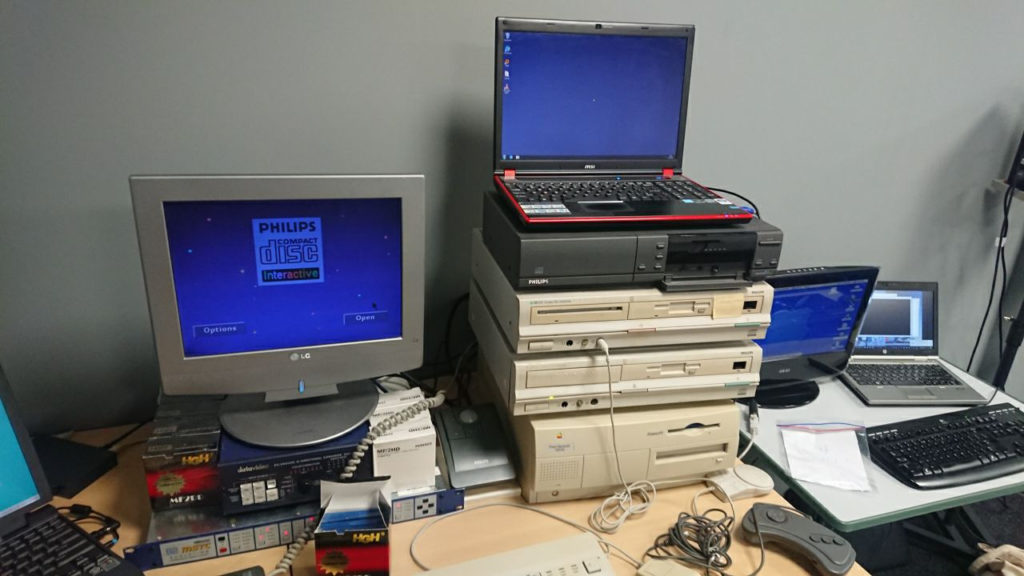 Today, CD-i Fan is meeting Dj Koelkast for an unboxing video shooting somewhere in the Netherlands. Our 2 team members are going to unbox a package sent from Greece and full of…
… You will have to wait for the video release to know exactly what is inside!
In march of this year I (Omegalfa) managed to find something lost in time and not known from CD-i customers. Only today, after many attempts to unbox it, they finally found a day. Unfortunately, I am not able to be there to be part of this very important day.
Dj Koelkast, our video professional, have prepared a studio with everything needed for testing and copying the original material.
CD-i Fan our ex-CD-i programmer brought more hardware and will explain what will be extracted from the box and try all that he can.
Get ready, really unexpected and exciting news brought to you by The World of CD-i!