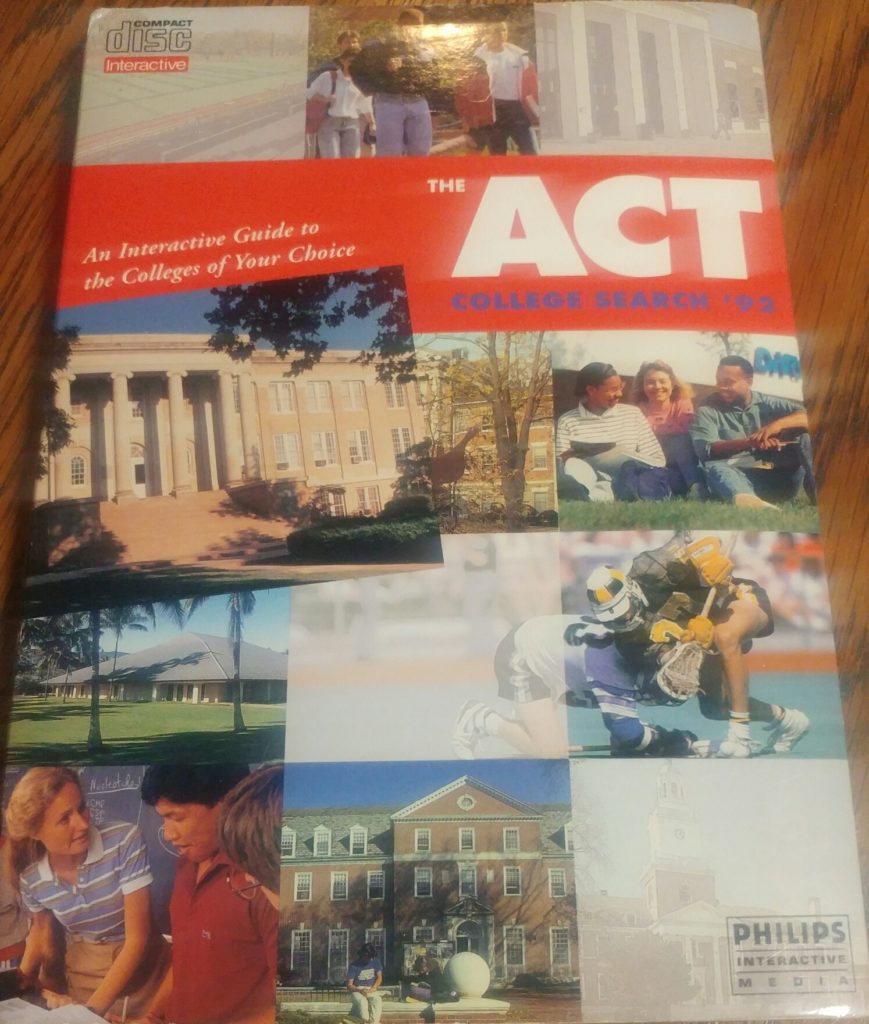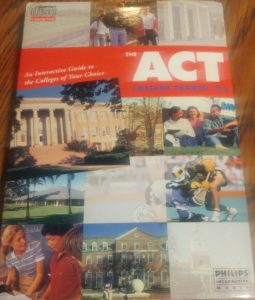 This is not everyday you will see this title, even less for sell…
I am talking about The ACT College Search 92. Only sold in the 2 first years pf CD-i existence, an US exclusive title than will help American students to find the right college for there needs.
Published in 1992 by PIMA and released by CapDisc And Amarican College Testing (ACT).
Thanks again to Blazers who posted on our forum pictures, we can now have a detailed vision of one of the rarest CD-i title, only available on long box size.
The ACT College Search disc allows students to identify the colleges that meet their needs is this comprehensive  interactive four of the four-year colleges in the United States.
You can also search colleges by:
– Location
– Size
– Student life
– Affiliation
– Tuition
– Admission selectivity
– Majors
– Settings.
You will view photographs and find detailed information for four-year colleges in these areas:
– Admissions Requirements
– Activities available
– Housing
– Cost and financial aid
– Student body profile
– Sports
– Programs of study
– Special programs and services

Your selection can be stored for easy access to review and compare schools. When you have identified a list of schools that meet your profile needs, the Next Step section will provide advice to help you make your final decisions and complete the admissions process.