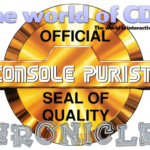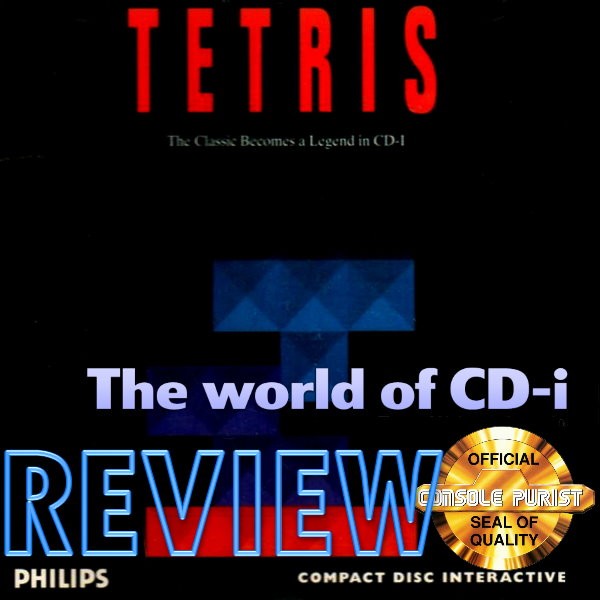 The World of CD-i Chronicle #19
This is probably the most famous game in the world, created back in June 6th of 1984 by the Russian engineer Alexey Pajitnov, so 36 years celebrated last week… I am talking about Tetris. Who never played this game?
SOME HISTORY:
Released in 1991 by Philips POV Entertainment Group for the European version, and in 1992 for the US market, Philips couldn't let the CD-i without a Tetris version. Using the advantage of the CD support, we are definitely talking about the most beautiful and relaxing Tetris you will ever play in your life!
THE GAME:
Do I really need to explain what is and how to play it? Yes? Really? Come one… where are you come from? Portugal?
Let's go!
Blocks will drop from the top of the screen, you will use them to form lines in the bottom. Turn them to choose the right position and avoid reaching the top of the screen. If it does… game over!
On CD-i it starts with an options menu screen.
You are able to start right away using the default settings that are Level 0 and Height 0 with the next piece shown.
The Levels will increase the speed of the dropping blocks, and the Height will start the game with some random blocks on the screen until the height you choose.
You can start from Levels 0 to 9 and use the Height from 0 to 13. You also can define if you want to see the next block you will use.
Choose Same to play again your last configuration without choosing it again.
So let's see why I say this is the most beautiful and relaxing Tetris version…
You are playing Tetris on an unique scenario. Dive in the nature, and not just pictures, no… motion video landscapes will follow you in this journey, changing after each level (each 10 lines).
That's it? of course not!
Our hero Jim Andron has been contacted to create the astonishing music you will listen while playing.
We at The World of CD-i are in touch with him and other companies to release a Tetris Soundtrack album.
This combination of the landscape environment and the music while playing Tetris on CD-i is an experience for sure that will stay with you in your mind forever!
Philips should have called this game "tetris zen"!
Many people who never played Tetris but saw some videos of this game surrender to how exceptional this one is!
Even the ones who always criticize the CD-i ask if this is really CD-i game…
Use button 1 to rotate the blocks and button 2 to drop it right to the bottom.
To pause the game just hold up arrow for 2 seconds and then press button 1 to continue.
10 levels in total, with 10 exclusive soundtracks from Jim Andron, a pure pleasure for the eyes and the hears!
After you lose the game (Yes, you will lose even if playing a zen game…) you will be able to write your name in the High Scores page!
You have to play it once in you life!

Like a friend of mine says:
"Tetris on CD-i was my first ever experience of this series… and after that… all the other Tetris was absolutely disappointing!"
Other information:
– 1 player only.
– No Digital Video Cartridge required.
– You can use the remote or a gamepad to play this game.
CD-i Emulator Compatibility:
Not tested…
Good Points:
– Amazing landscape environment.
– Fantastic soundtrack.
– Zen playing for hours…
– Tetris on his best version!
Bad Points:
– No inverse rotation.
– 1 player only, a 2 player Head-to-Head would be great.
EVALUATION:
Graphics 10/10
Music 10/10
Gameplay 9/10
TOTAL 9,6/10
Find all the Chronicles at www.theworldofcdi.com
Contact: omegalfa@theworldofcdi.com
Twitter: @omegalfapt
Facebook: Support Group
Written by omegalfa, © 12/06/2020