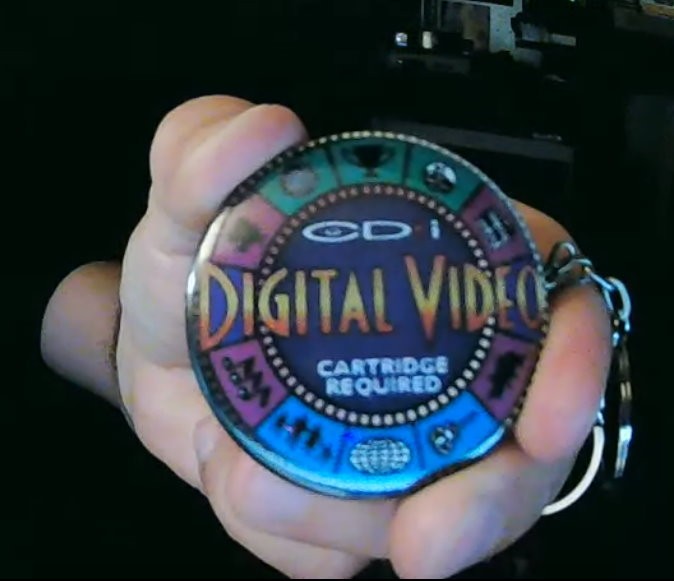 MrData, posted on the Original CD-i Discord Server this picture!
He worked with one of his friends to create this absolutely gorgeous bottle opener and key-chain.
This is the image of the Digital Video Cartridge (DVC) logo used by Philips on many of the CD-i titles who required a player equipped with a DVC module to be able to play Full Motion Video games/movies or titles that required it.
You want one? Sorry…
Only 2 of them have been made by his creator, and the lucky owners are MrData and me (Merci beaucoup Monsieur Data).
To reach this final result, the original DVC logo (provided by Jorne / Mrii6 from the same server) to be worked digitally to get a better quality. It has been completely vectorized using affinity designer software and the final result is just wonderful! MrData, you can congratulate your friend!
Professional designers will of course find some differences from the original one, but come on… who cares?
It is an amazing detailed quality picture, required for the final application. Using a lower quality one on a printable object will result  in a even lower final result quality.
Future possible prints? Who knows… for now, as said before, only 2 have been made. His creator doesn't seams to be interested in selling as he just made them for fun.
I am waiting to receive mine and will post it on the site (forum) as soon as I put my hands on!