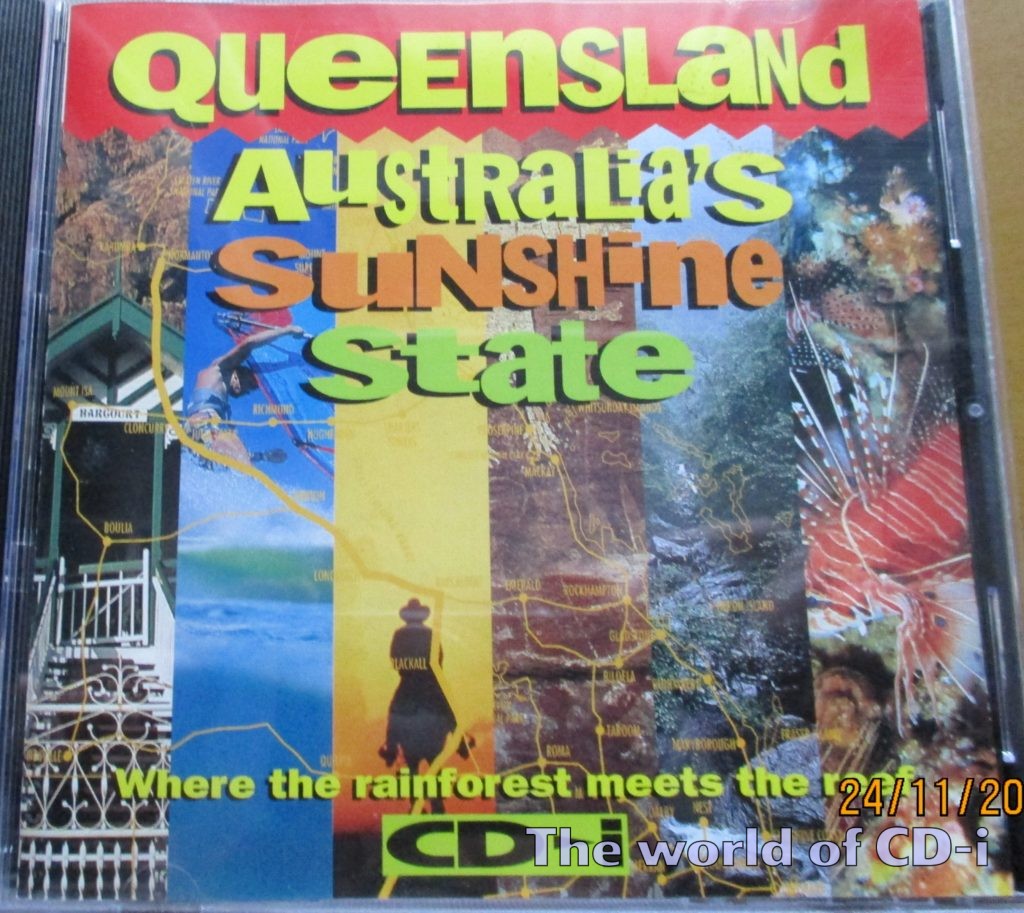 Queensland – Australia's Sunshine State takes you to this Australian State and explores the diversity of its six major tourism regions. It includes:
Gold Coast
Outback Queensland
Far North Queensland
North Queensland
Central Queensland
South East Queensland
From clear blue seas surrounding the great barrier reef to the lush rainforests and vibrants cities, Queensland will thrill you!
We can't confirm yet the year of the release of this title as nothing in indicated on the covers, booklet, nor on the CD of even on the final title credits (this title do not have a credits screen). But we can confirm it has been produced and published by Disctonics, and it do require s a Digital Video Cartridge to be played.
A considerable amount of full screen video footage is available on it.
To define the year release, we should use Isobuster or dump it, but we believe it is around 1994.
Take a look at the Disc Type… it says Data Storage, but in fact it is a more a Video-CD title.
Why? Because when we used the LG GDI 700M CD-i player, it shows VCD on the display.
As I do not own this title, I can't confirm more than this.
It includes the single Live it up in Queensland from Greville Patterson, that also can be purchased separately as Audio-CD. Listen to this single here:
Queensland – Australia's Sunshine State is so far the only CD-i title published in Australia.
Do you know or have Australian title?
Pictures credits to Alan_CDiZone.