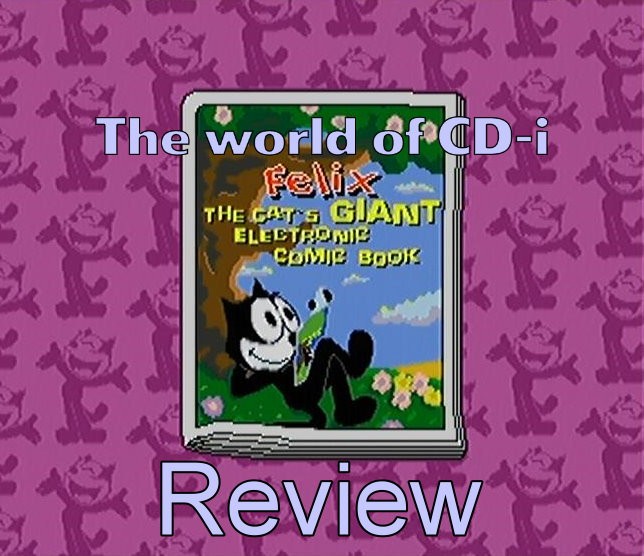 Thanks to Steep Haywire, without his charity and good graces the world would never be able to play this unreleased CD-i title! Not only did he share it with us, but he jumped through all of the hoops to try to get the best dump possible.
THANK YOU Steep Haywire!!

Also a Very Special Thanks to Seventy7 and his Preserve CD-i website for sharing every time with us titles in first hand.
Created by EMG Publishing, this game actually never got released to CD-i but Philips Media did gave the catalogue number 8100250 to the title, so it was meant to be released in 1995, but for some reason didn't make it. Only the PC-CDROM got published by Philips Media in the same year, still a CD-i prototype version exists but was very well kept!
The Adaptation for CD-i was in charge by Gary McGroarty and the CD-i programmer was David Armstrong.
The complete game's name is Felix the Cat's Giant Electronic Comic Book.