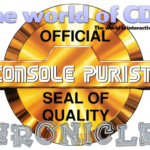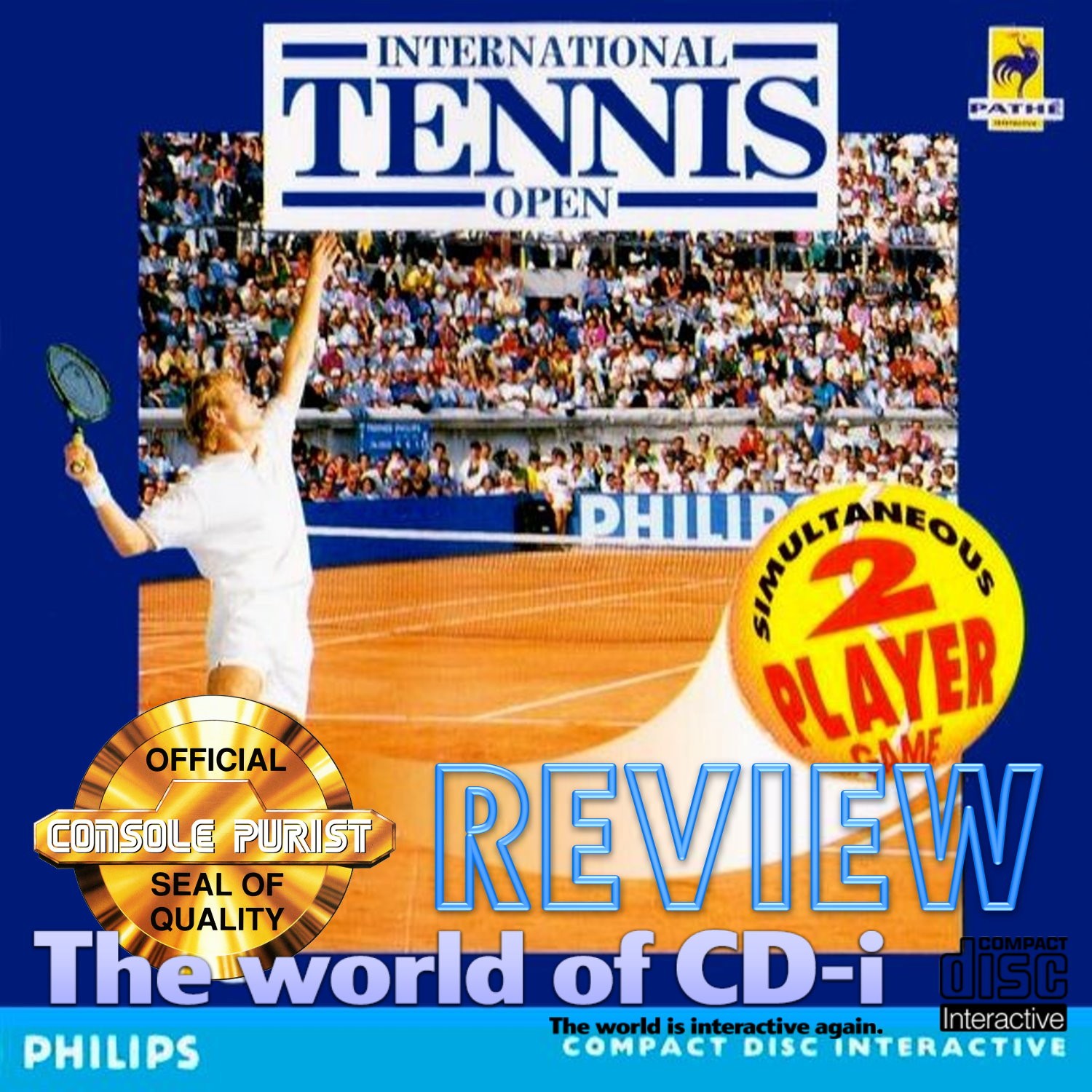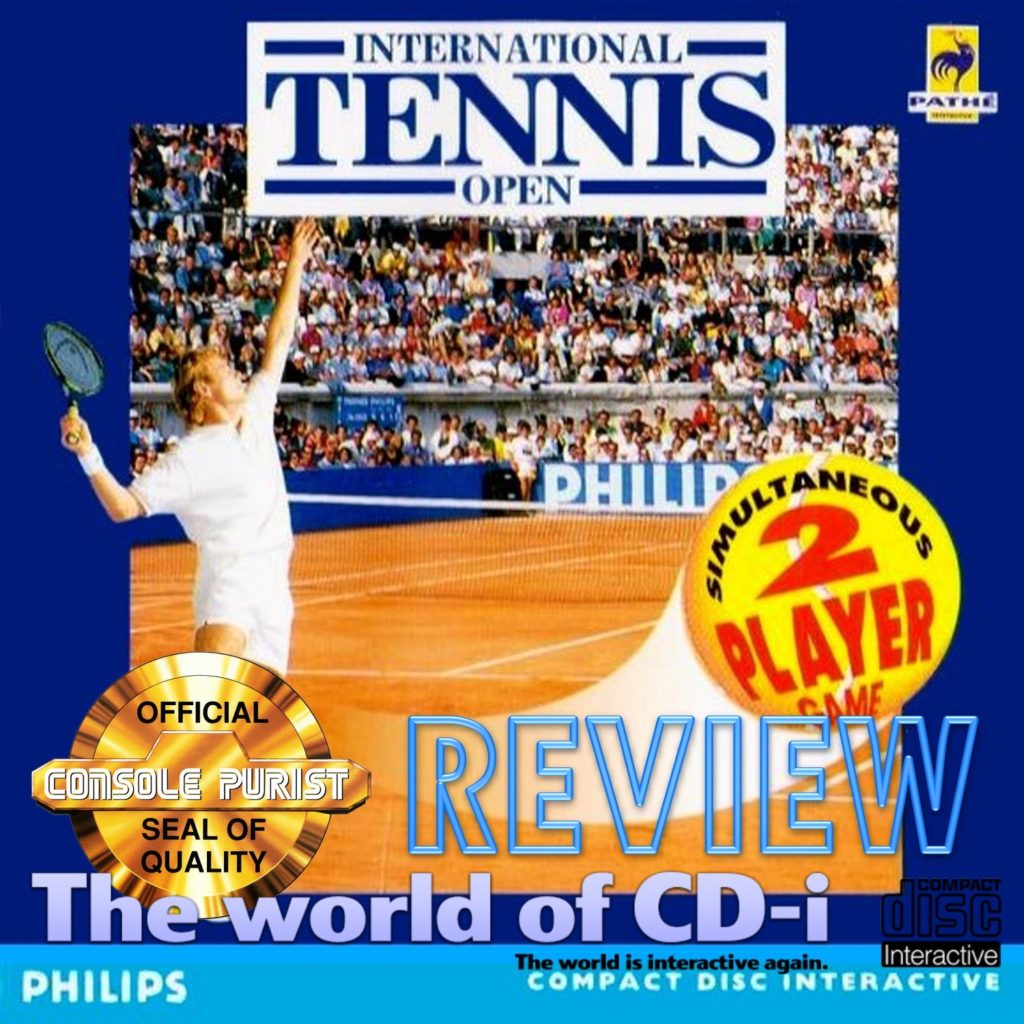 The World of CD-i Chronicle #12
After you managed to create your own Port splitter using our guide from the Open-Source section, you are now free to use your different wires controllers to play 2 player games! And what better game to try a 2 player game than International Tennis Open – 2 Player Version (ITO)? Well, let's go for this review!
You don't like playing tennis? you don't know what you are missing my friend! This game will make you love tennis! … or hate… because it is hard like hell!
Take you original or homebrew Port Splitter, and connect it to your CD-i player (if your CD-i player needs it of course) and choose 2 wired controllers to play this photo-realistic game!
The 1st time saw this game, it make me think the guys on TV was real ones! An amazing game for its time!
I recommend you to connect your Sound Surround while playing this one!
You will feel you are in fact in the tennis court loaded of people!
The story:
You are Victor Player, an averaged tennis player who is trying to enter into the world ATP ranking! And you finally classified to 1 of the 3 most important tournaments of the world!
Train you services, and gameplay to win the cup! A fully commented game by George Eddy, an ex NBA player, with an unique voice for this job!
The game:
Infogrames, the producer of this game, hit almost the perfection with this amazing game back in 1992, the early days of the CD-i system!
Then, 2 years later, a 2 player version was created, and this is the one I am reviewing for you.
In this game, you need the Port Splitter (unless you own a CD-i player with INPUT 2 working as Player 2) with both 2 wires controllers connected to be able to experience the Head-to-Head version. If the system do not recognize both controllers, then you will get this message just after the language selection:
After everything well connected, restart your CD-i player and you are ready to feel a complete 2 player experience!
You will be get to the main game screen. From there you will be able to choose between those icons:
Friendly match (1 player or Head-to-Head), Tournament (1 player only), Training (1 player only), Options, Nationality, Info (game explanation).
Let's discover each of them in a different sequence, starting from the Nationality, Options, Training, Friendly match and finally, Tournament.
NATIONALITY
Choose the nationality of your character. You can choose between (in order from the selection):
Japan, Germany, USA, Italy, The Netherlands, United Kingdom, Sweden, Spain and France (no Portugal 😥 )
Each time you choose a country, you will listen his National Anthem.
OPTIONS
Here you can set many options that will definitely influence the gameplay.
– Commentary
Minimum or Normal commentary from George Eddy.
– Language:
Change the Language of the game.
– Game styles:
Fully Manual, Manual Moves, Manual Shots Defensive, Manual Shots Offensive.
– Levels:
Level 1 is the easiest level.
It includes a service visual help, using a yellow cross when the ball will hit the correct area, and a black cross and it will not.
You can see where the opponent service ball will hit, and also see the yellow cross if it will hit the correct area.
The ball and opponent speed are slower.
Level 2 is the medium level.
It doesn't include any service visual help (cross is always black).
You can see where the opponent service ball will hit, but can't see the yellow cross.
The ball and opponent speed are a little faster.
Level 3 is the hard level.
It doesn't include any service visual help (cross always black).
You can't see any cross on the opponent service.
The ball and opponent speed are pretty fast.
– Sets:
3 Sets or 5 Sets
– Load a saved game:
This is where you load your saved games.
You can load up to 3 saved games.
– Leave the game:
no need to say much more… right?
Remember to save your settings by pressing ITO logo!
TRAINING
This is a very important part of the game. I strongly advise you to train here if you are new to this game. It will help you to familiarize to the controls, the service and its cross system.
Press Button 1+2 to exit the Training.
FRIENDLY MATCH
Finally! This is what I talking about! A Head-to-Head match!
The options screen will only appear if you choose the 2 player game.
After all configured, just choose the court floor between Grass, Cement and Clay.
When playing a 2 player game, player 1 will start at the bottom and player 2 at the top. When changing sides, players also changes sides. This is an important point because, when playing a 1 player game, player 1 will always stay at the bottom, even when the players change sides, the view switch but the player keeps playing from the bottom.
You can Pause the game by pressing 1+2 button. Only player 1 can access the Pause.
From the Pause you can access the options and Save your Head-to-Head game to be continued later. You also can leave the match but still keep watching the CD-i playing the match for both players, or just simply leave the match.
TOURNAMENT
Be careful, the ball will respond in a different way when hitting grass, cement or clay.
In grass, the ball will bounce lower, in cement it will bounce higher, and in clay it will bounce medium.
After each match you will see you rank from 99th to 1st, mach duration, 1st service and 2nd service percentage, aces, doubles faults, smashes, volleys, lobs and meters run.
HISTORY FACTS

During Rolland Garros tournament in 1993 and 1994, Philips and FR3 (a french TV channel now renamed as France 3) broadcast a TV show where anyone could call and play against the invited of the TV show.
Using the phone keys from 1 to 9, he could move the player. The option was set as Manual Moves.
If the player won the match he received a brand new CD-i 220 and International Tennis Open – 2 Player Version.
It was a huge success.
TIPS
This is a very hard game, you will need to lost many hours playing to manage to defeat your 1st opponent.
I personally love this game, finished it many times in level 3, but still very challenging.

– Go training!

– Start playing in level 1 with only 3 sets.

– From the easier to harder opponent:
Jimenez, Ullman, Andersen and Garett.

When using button 1 press:
– left or right to place the ball on the sides.
– Up for a longer ball (lifted).
– Back for a shorted ball or lob.

When using button 2 press:
– left or right to place the ball on the sides.
– Up for a faster ball or smash.
– Back for a drop shot.
Good Points:
– 2 player game (Head-to-Head).
– DVC not required.
– Photo-realistic characters
– Public support!
– Over 1000 different comments in real time!
– Fully compatible with the latest version of CD-i Emulator.
Bad Points:
– Blond player will always appear with black hair.
– No changing side from bottom to top in 1 player mode.
– No female mode.
– No double match mode (2 players against 2 CD-i players).
EVALUATION:
Graphics 9/10
Sound 10/10
Gameplay 8/10
TOTAL 9/10
Find all the Chronicles at www.theworldofcdi.com
Contact: omegalfa@theworldofcdi.com
Twitter: @omegalfapt
Written by omegalfa, © 24/04/2020