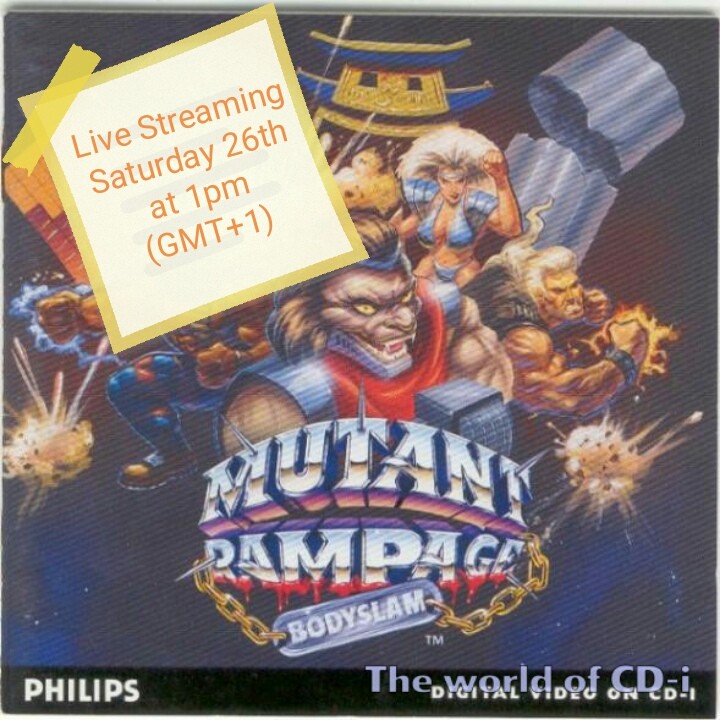 We have a winner from the poll!
CDiArcade will stream tomorrow, Saturday 26th at 1pm (GMT+1), so 13.00 for the European clock.
That means it will happen at 7am (GMT-5 EST) from the USA.
The game will be Mutant Rampage – Bodyslam™!
The stream will happen here:
https://twitch.tv/cdiarcade
I will by there (omegalfa) to support his great effort of showing the CD-i to the world!
The stream will long for about 2 hours, time enough to discover or remember the good old days!
Don't forget to register on Twitch and follow him to be sure to do not miss his futures CD-i streams that will probably happen once a month!
Have a nice stream session and enjoy the game!
Hopping to see you all there tomorrow! 😎