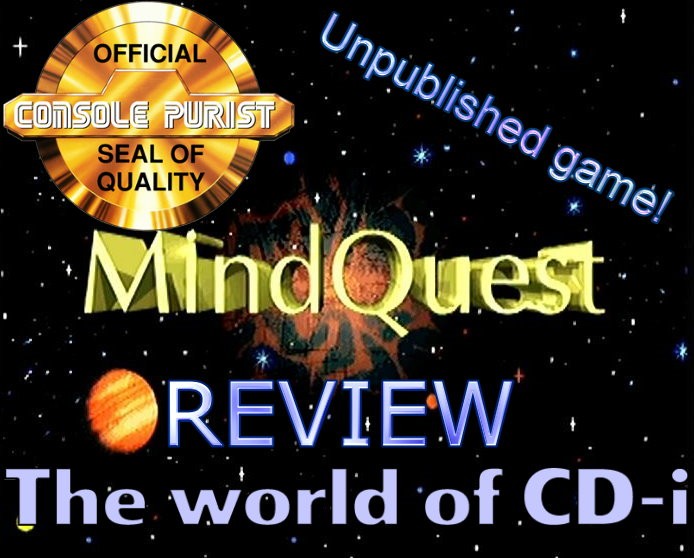 The World of CD-i Chronicles #29
Mind Quest Review
There is many unpublished or unreleased CD-i titles. I am going to review another one for you and this time I choose Mind Quest.
This one never passed Testing Phase 1. Unlike my last unpublished title What's it Worth?, this one isn't available for free download.
SOME HISTORY: 
This game never passed the Testing Phase 1 and the latest known disc is version 1.02 from 24th January 1994. But we assume the official date as 1993 because in the credits of the title, it is 1993.
Catalogue number 811 023(England) was already given to this title, but unfortunately, for some reason, it didn't reach the release status.
SOME FACTS:
Created by Fit Vision, George Scott was the producer of this amazing title! The team is almost the same as the one who created Great British Golf and Nature Under Threat. We still do not know why it as been cancelled, but in the USA CD-i Magazine issue 2, it was reviewed and announced for very soon at that time.