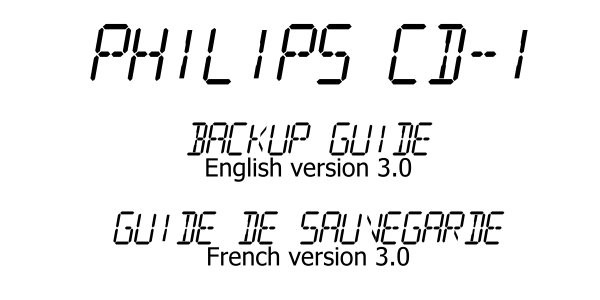 We proudly upload our famous Philips CD-i Backup Guide under PDF format! 16 pages full of information in a "Do it Yourself" way.
Written by Blurb69 back in 2004, it is now updated to version 3.0.
The objective of the guide was and still is, to avoid using your original titles. We all know the difficulty to find CD-i titles due to high prices and the rarity of some of them. Using a copy of your own discs, you will protect your personal collection!
What's new on version 3.0?
– Updated new website logo.
– Updated website links.
– Updated all freeware and shareware download links.
– Updated all tests under windows 7 with new screenshots.
– Added "What's new?".
– Translation of the Guide to French.
The French version was asked by so many people that it was impossible not to do it for them.
Download Now!
– English version
– French version