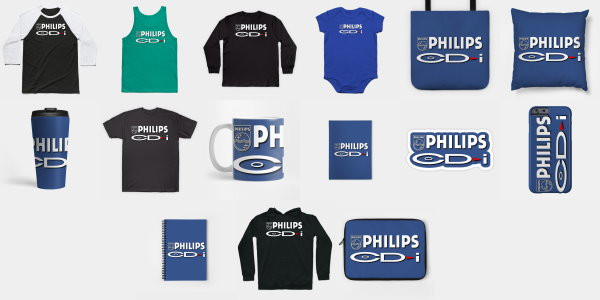 TEEPUBLIC is based in New York (USA) and it's the world's largest marketplace for independent creators to sell their work on the highest-quality merchandise.
An independent artist is paid with each purchase made on TeePublic. Since 2013, independent artists on TeePublic have earned around the globe.
They got the idea to sell products with Philips CD-i logo and I really love this idea!
You can choose about 26 different T-shirts colours, or just buy other goodies like:
Coffe Mug, Travvel Mug, Hardcover Handbook, Spiral Notebook, Tote, Pillow, Phone Case, Lapetop Case, Baseball T-Shirt, Long Sleeve T-Shirt, Crewneck Sweatshirt, Tank Top, Hoodie and finally there own homemade sticker logo design!
Get your goodie right now for a good cause!
Thank you "CD-i Guy" @Philips_CDi from Twitter for this info!